Two of three American Seafoods vessels locked down at the Port of Seattle for more than two weeks after crews tested positive for COVID-19 are now back fishing, the company said this week in an update on its web site.
The American Triumph and American Dynasty are currently fishing Pacific hake off the coast of Washington, the company said. The Northern Jaeger is expected to return to the fishing grounds soon.
On June 5, American Seafoods reported that 25 crew members aboard the Northern Jaeger and the American Triumph tested positive for COVID-19. The vessels at the time were offloading product in Bellingham, Washington, before they were told to return to the Port of Seattle.
On June 1, the company reported a total of 86 crew members aboard its American Dynasty tested positive for COVID-19. It, too, returned to Seattle for cleaning, and the crew was quarantined.
The company's other vessels, the Northern Eagle and Ocean Rover, are currently fishing for pollock in the Bering Sea. Neither vessel has reported any cases of COVID-19 among their crew.
"American Seafoods has worked closely with local health officials to get our vessels back out to sea," the company said.
Abnormal season
Alaska pollock producers are coming off a relatively normal A season, especially given the global upheaval caused by coronavirus, but as companies begin harvesting and processing B season fish, they face a range of uncertainty, from global markets to operational safety.
The B season fishing in the Bering Sea, which started June 10 and runs through October 31, is projected to produce roughly 757,651 metric tons, the majority of it in surimi, pinbone-out fillet (PBO) and deep-skin formats.
The coronavirus pandemic has hit the US pollock fleet harder than any other sector of the seafood industry, thanks to an outbreak on three major factory trawlers owned by American Seafoods. American Seafoods' outbreak also caused a Trident processing plant in Bellingham, Washington, where the vessels were offloading Pacific Hake, to shut down for a day as a precautionary measure.
Join IntraFish at our Seafood Leadership Event: The Whitefish Outlook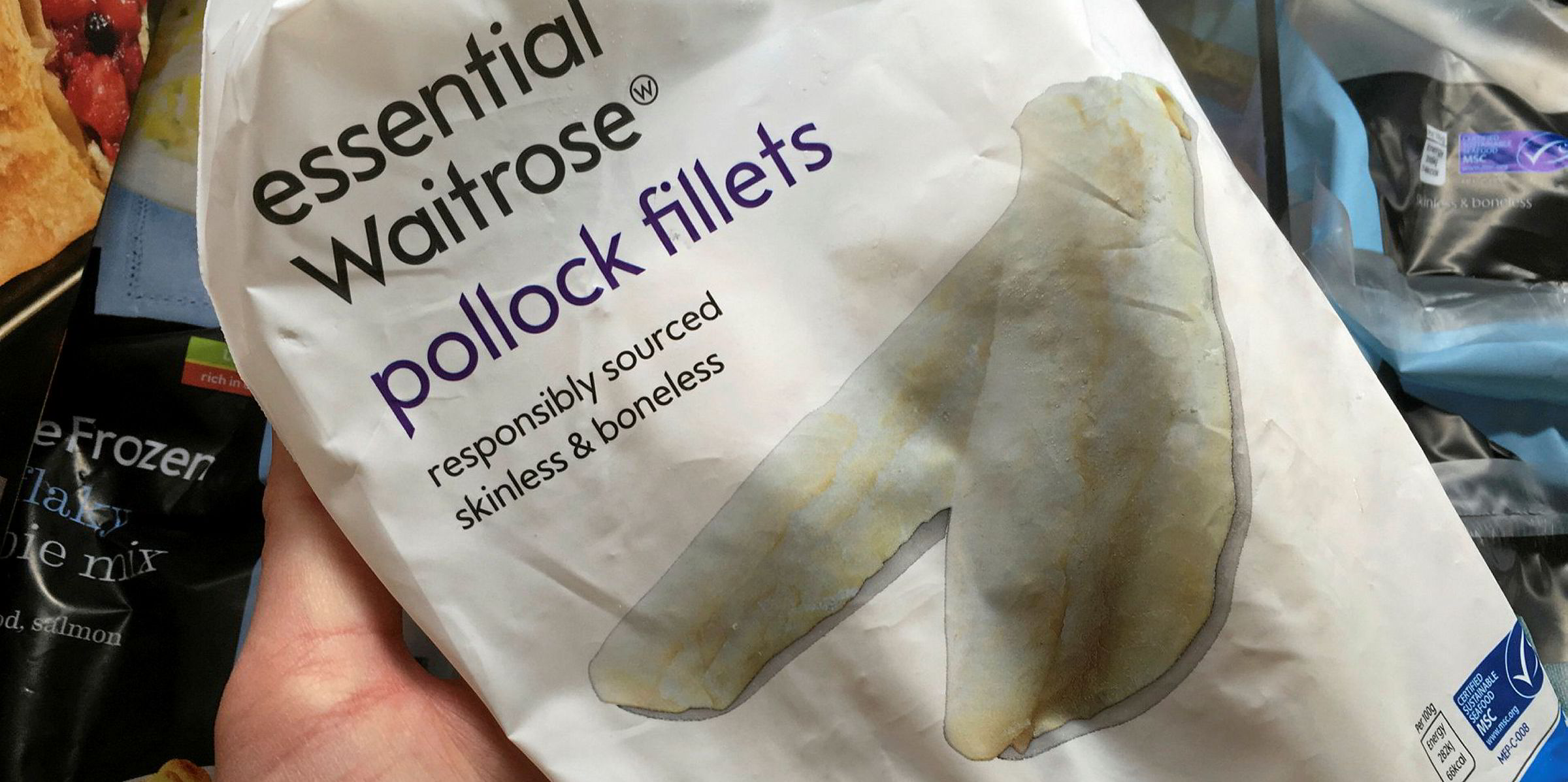 IntraFish will be bringing together top executives from the global whitefish harvesting, processing and marketing sector to discuss the future of the industry in an uncertain time. Register today to reserve your place!