Whitefish giant American Seafoods reported Sunday that 85 crew members aboard the American Dynasty pollock vessel have now tested positive for COVID-19.
The American Dynasty has returned to the Port of Seattle and is under lockdown. All crew members are being quarantined and monitored by medical personnel. Results are pending for nine outstanding tests. In total, 86 crew members have tested positive for the virus.
More than 100 crew members of the American Dynasty, which last week had been docked in Bellingham, Washington, were tested Saturday for COVID-19.
The tests were done following confirmation on Friday that one crew member from the factory trawler tested positive for the coronavirus. The crew member was admitted to the hospital Friday for treatment.
Prior to sailing, all crew members were quarantined for a minimum of five days. According to American Seafoods CEO Mikel Durham, 100 percent of crew members were screened by the University of Washington and tested before they boarded a vessel.
"The crew has access to any required medical care, and we are thrilled with the support that the agencies we are working with have provided. We have also put in place preparedness procedures in the event of a virus outbreak. Those plans are being fully executed right now," she said.
Each American Seafoods vessel is equipped with an isolation room and a supply of medical equipment that is appropriate for a COVID-19 response, including surgical and N95 masks, protective gowns and face shields or goggles, thermometers, pulse oximeters, and medication.
Additionally, telemedicine capabilities are in place so that on-board safety teams can receive real-time guidance and advice from onshore medical professionals, if needed.
Join IntraFish at our Seafood Leadership Event: The Whitefish Outlook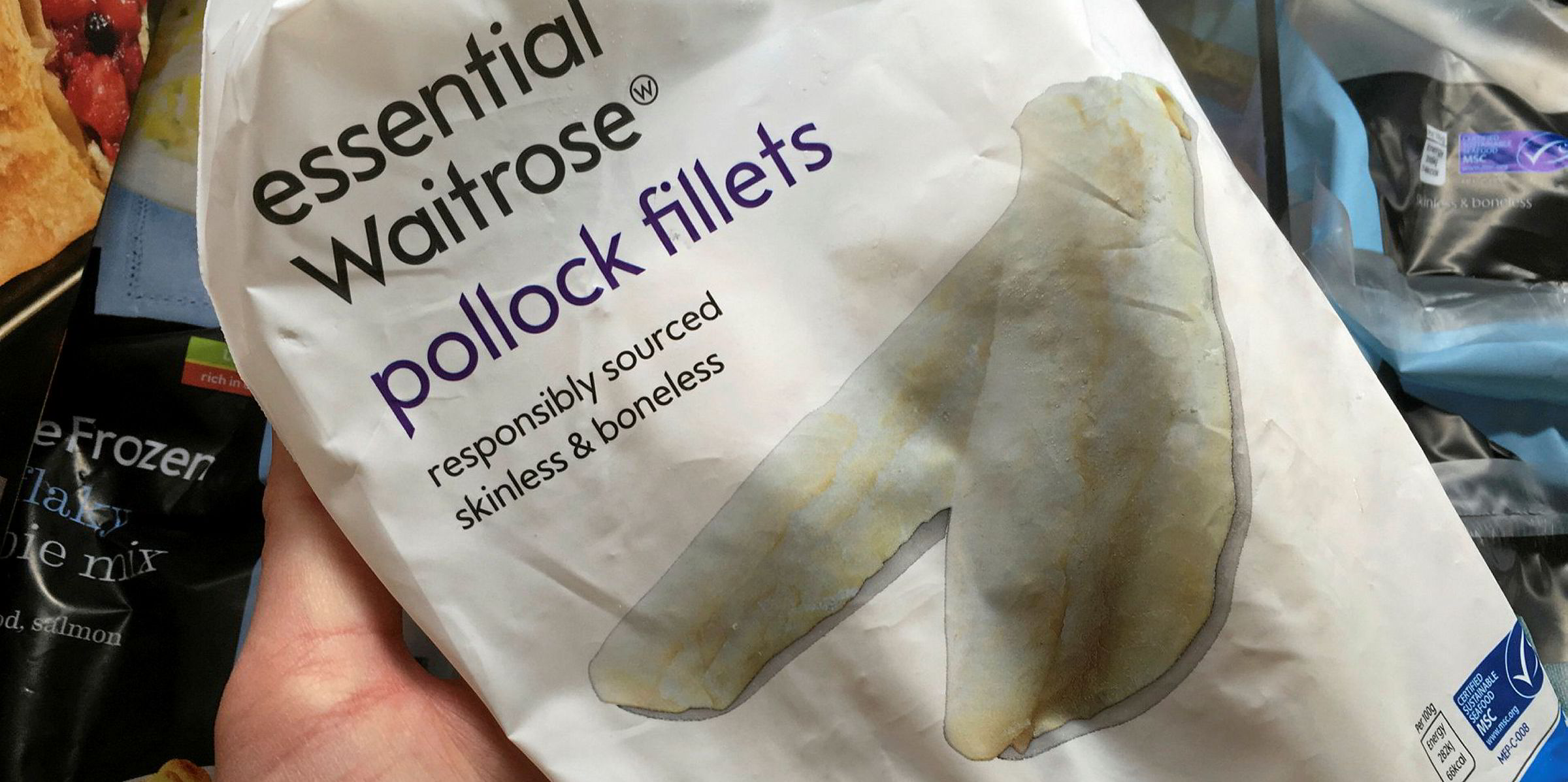 IntraFish will be bringing together top executives from the global whitefish harvesting, processing and marketing sector to discuss the future of the industry in an uncertain time. Register today to reserve your place!
The Pacific whiting fishery, which began May 15, was the first major test for Alaska pollock harvesting giants' ability to manage coronavirus outbreaks on their vessels.
American Seafoods, Arctic Storm, Glacier Fish, Aleutian Spray Fisheries, and Trident Seafoods provided a polymerase chain reaction (PCR) test to crew members at that time.*
So far, a sizable list of companies has already reported infections, including Trident Seafoods, Ocean Beauty Seafoods, Peter Pan Seafoods, High Liner Foods, Pacific Seafood, Thai Union, Bornstein Seafoods, Bristol Seafood and Blue Harvest Fisheries have all had employees experience cases of the virus.
Chilean salmon processors Blumar and Camanchaca both reported outbreaks, as did Norwegian salmon group Leroy Seafood.
[*Editor's note: Due to an editing error, and earlier version of this story reported health consultancy Discovery Health had worked with American on its testing regimen. Discovery Health was not contracted by American for its Pacific hake season preparations.]