Whitefish giant Iceland Seafood International (ISI) has seen its market cap fall 44 percent in the past 12 months as it battles headwinds ranging from restructuring challenges, global supply chain problems and inflation.
At the close of market on Aug. 10, the company's share price, at ISK 9.40 (€0.07/$0.07), was 44 percent lower than the same day last year.
Since the start of this year, the share price has fallen 41 percent.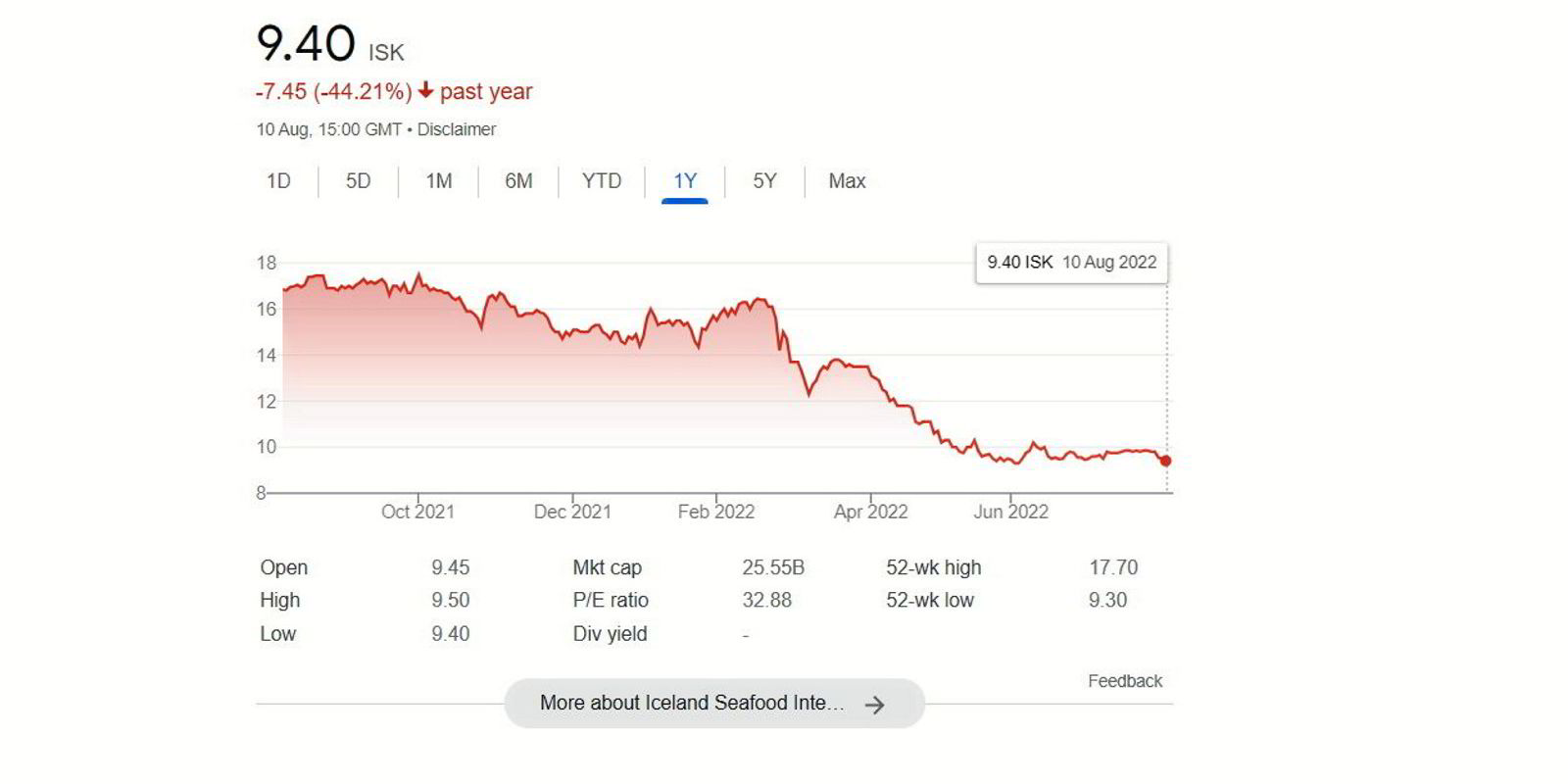 With outstanding shares of more than 2.71