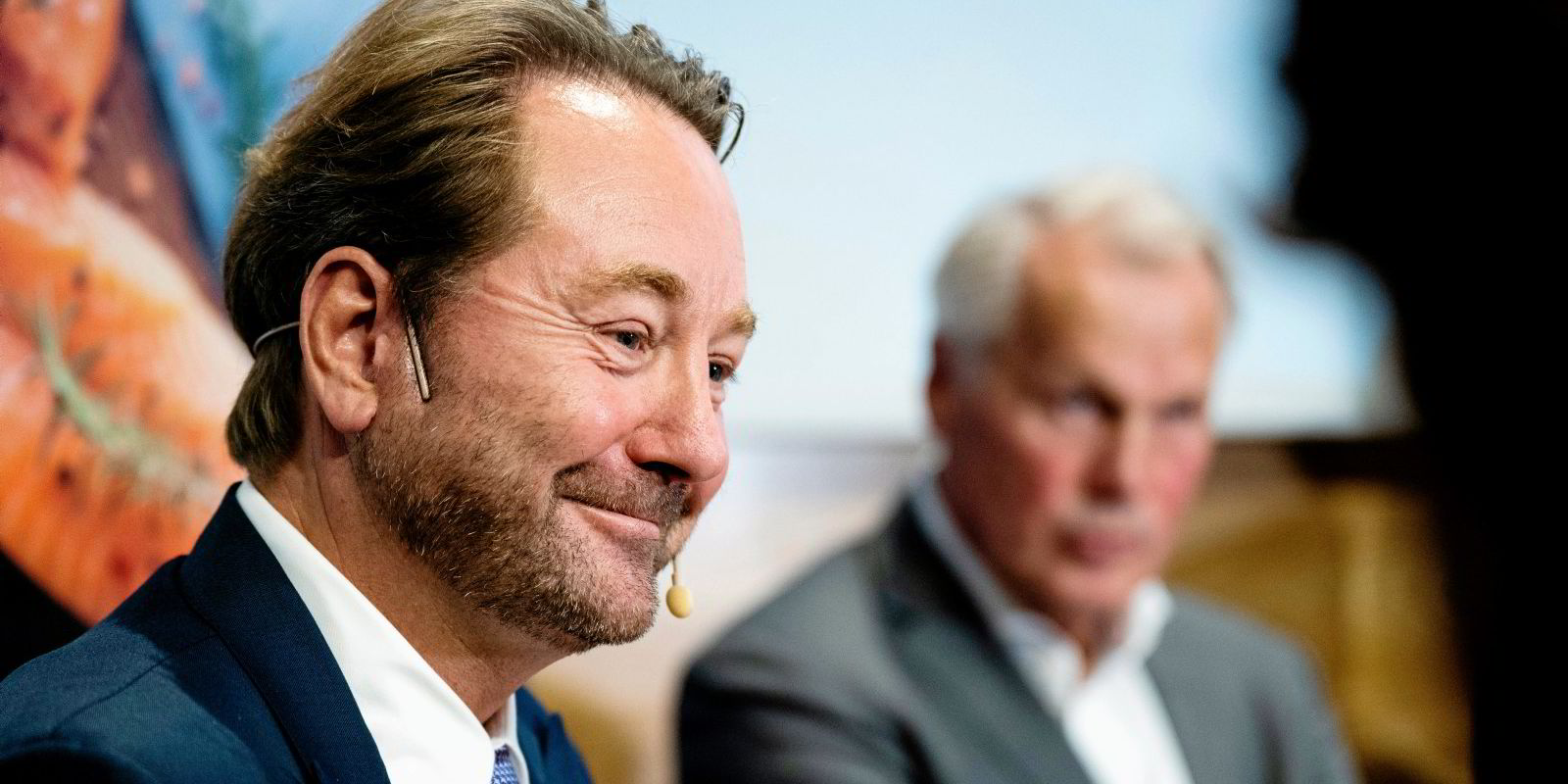 The first half of the year and beyond has seen a flurry of M&A deals. Among them was the formation of joint venture SalMar Aker Ocean, the brainchild of Norwegian billionaires Kjell Inge Rokke (left) and SalMar owner Gustav Witzoe (right).
Photo: David Engmo
Seafood continues blazing hot M&A streak, averaging one deal a week
Brazilian meat giant JBS, Bolton Group, Slade Gorton and Clearwater participated in the most eye-catching M&As of the more than 40 deals announced or completed so far this year.
8 September 2021 6:20 GMT
Updated 

8 September 2021 12:29 GMT
The seafood industry has been on a stunning run of