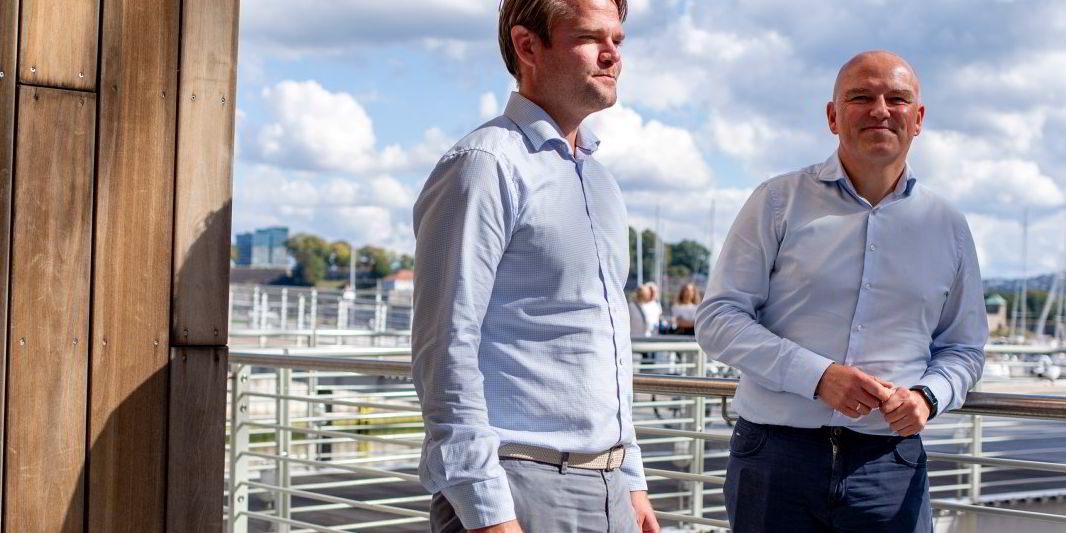 Columbi Salmon founder Anders Hagen and Kolbjorn Giskeodegard.
Photo: Javad Parsa
SalMar, Broodstock Capital's billionaire backers invest in land-based salmon farming project
The flood of capital into the sector continues despite recent production hiccups and a decline in investor confidence. The latest investment, though, has some of the most high-profile investors to date.
2 September 2021 18:16 GMT
Updated 

3 September 2021 22:08 GMT
Some of Norway's richest individuals, whose investments include