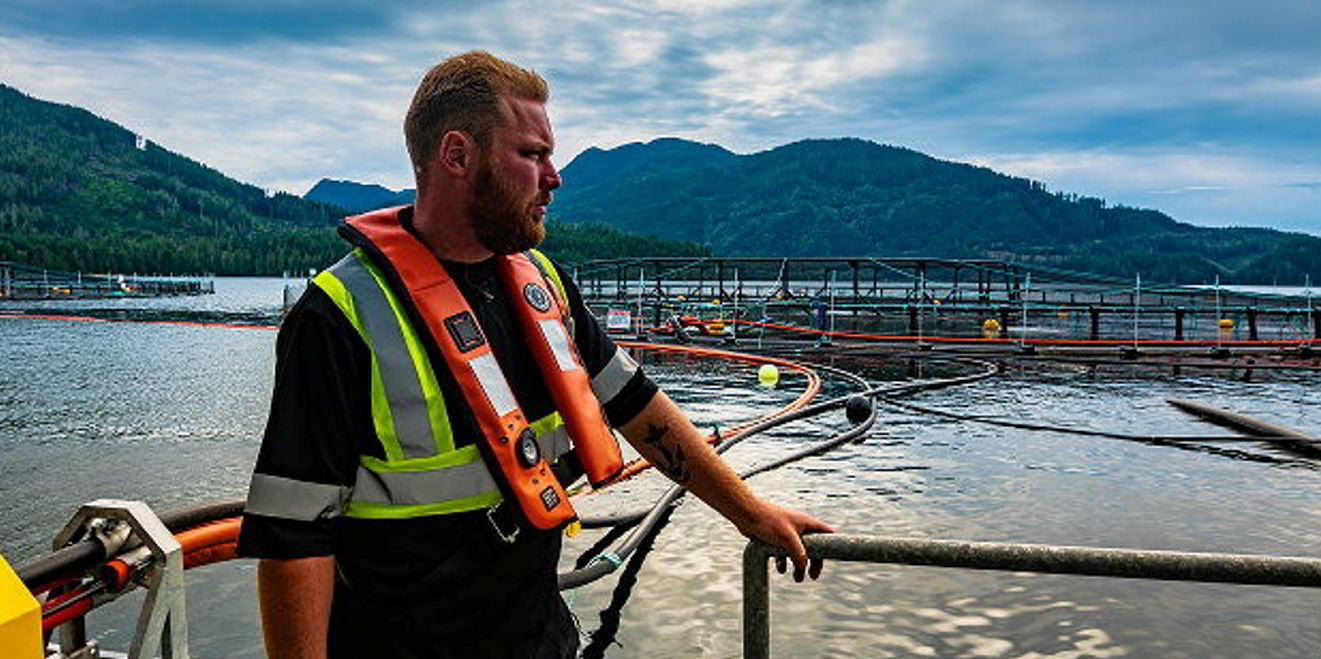 Grieg Seafood BC Sea Site Manager Erik Seline at a British Columbia farm. The company's operations turned in a strong performance, thanks in no small part to improved fish health.
Photo: Grieg Seafood
Grieg Seafood's Canada salmon farming operations boosted by stronger prices, better fish health
Despite First Nations opposition forcing the withdrawal from a key farming area in British Columbia, Grieg remains optimistic about production in the region, and the future of its East Coast division.
15 February 2021 5:29 GMT
Updated 

15 February 2021 5:29 GMT
Better prices for salmon in North