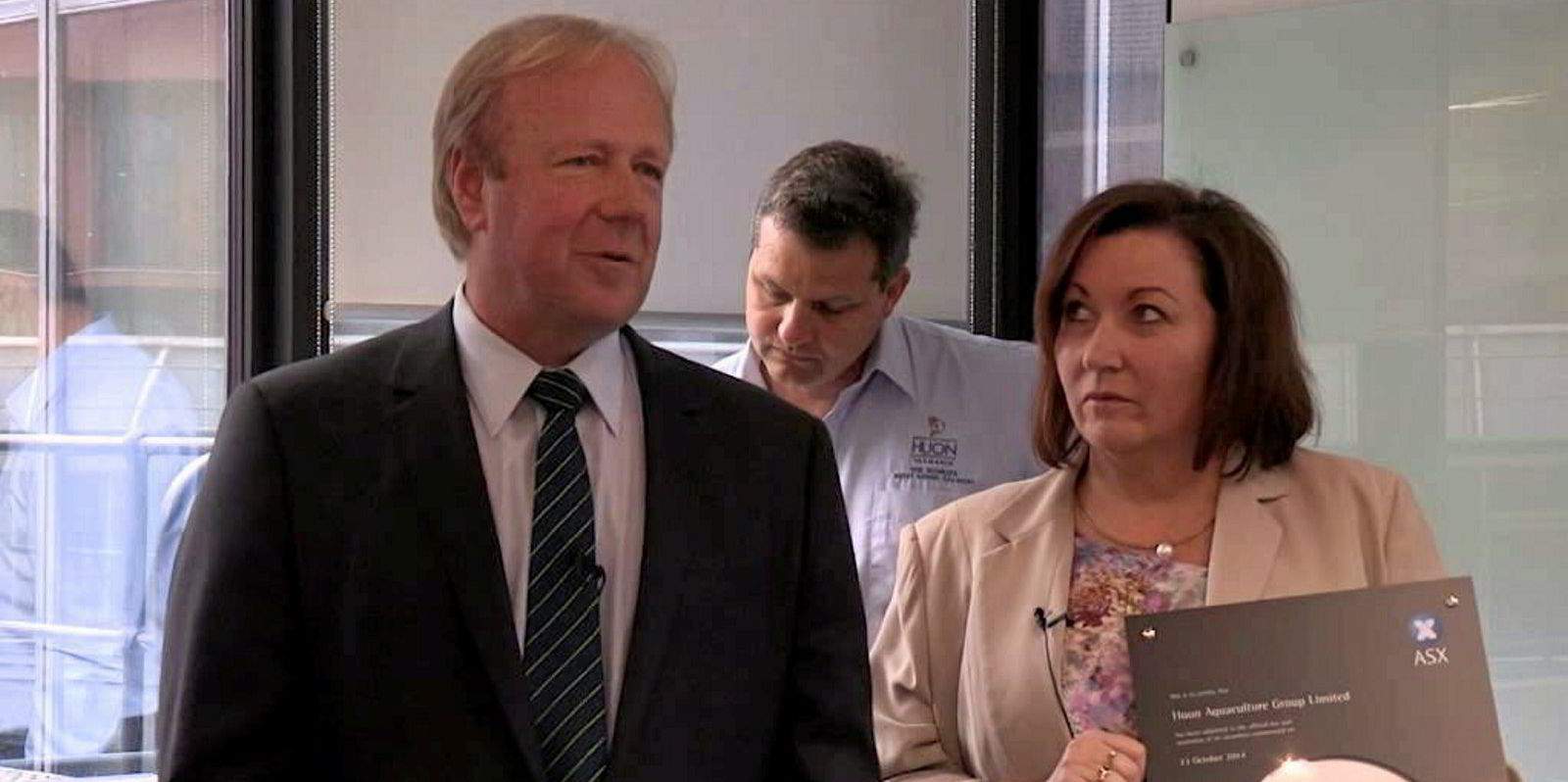 Peter and Frances Bender at the listing of Huon Aquaculture on the Australian Stock Exchange in 2014. The husband and wife team have been at the helm of the salmon producer for 36 years.
Photo: YouTube/Huon Aquaculture
Freight costs, low salmon prices pummel Huon's earnings as takeover battle heats up
Increased volumes to overseas markets were hit hard by doubling freight costs and low salmon prices as COVID took a severe toll on the Australian producer.
26 August 2021 3:35 GMT
Updated 

26 August 2021 12:52 GMT
A year of poor prices was exacerbated by an increase in