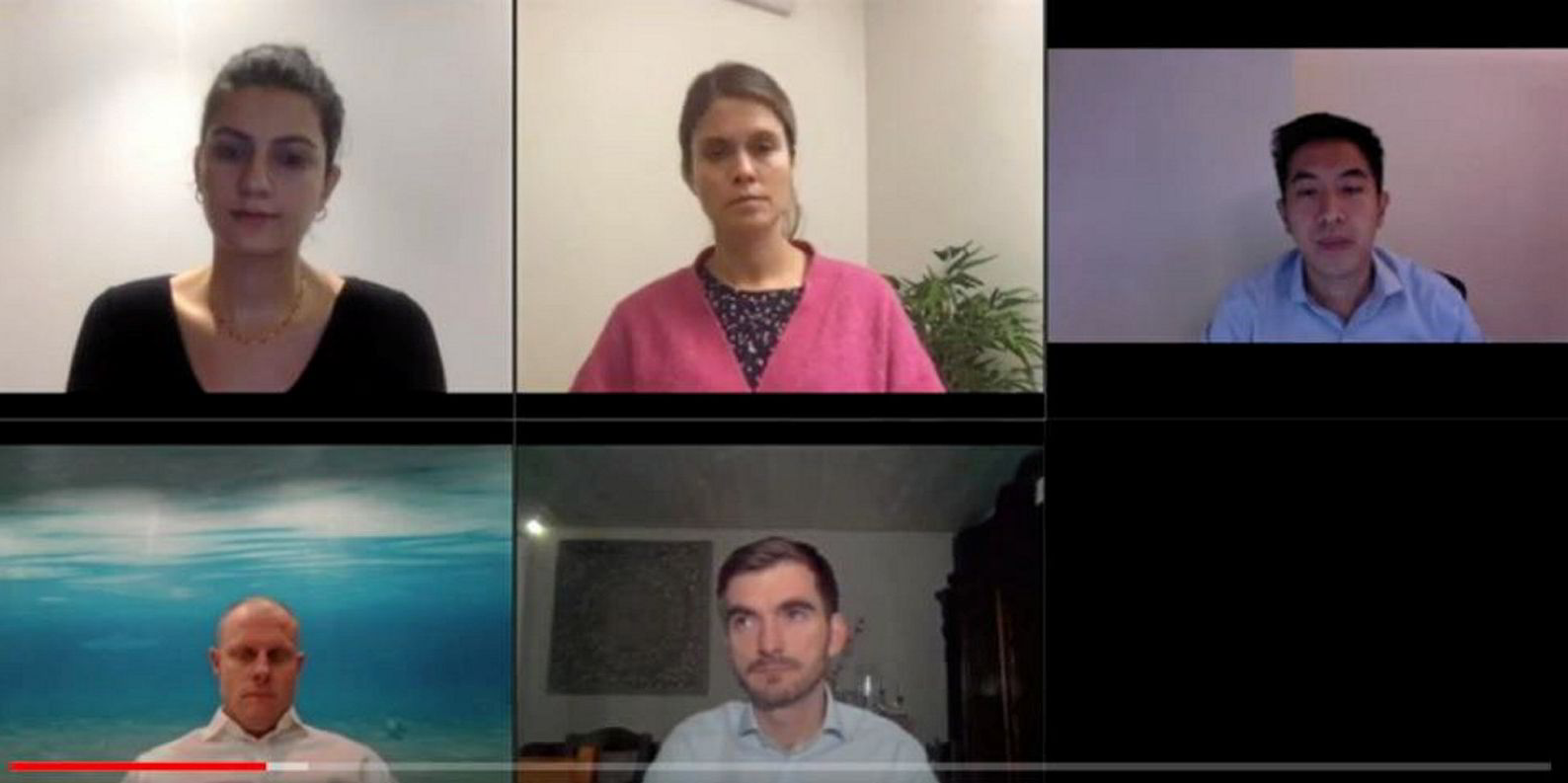 Top left clockwise: IntraFish Reporter Demi Korban; Fynd Ocean Ventures Founder Maren Hjorth Bauer; Bryton Shang, Founder and CEO of Aquabyte; Nutreco Director of Venturing, Joost Matthijssen; and Aker Biomarine CEO Matts Johansen.
Photo: YouTube/IntraFish
WATCH: Nutreco, Aker Biomarine, Aquabyte, Fynd Ocean Ventures discuss the role of tech innovation in seafood
Thinking out of the box is the key to advancing tech any sector. Join IntraFish Reporter Demi Korban as she chairs an expert panel on what is working and not working for seafood.
4 December 2020 8:52 GMT
Updated 

4 December 2020 9:54 GMT