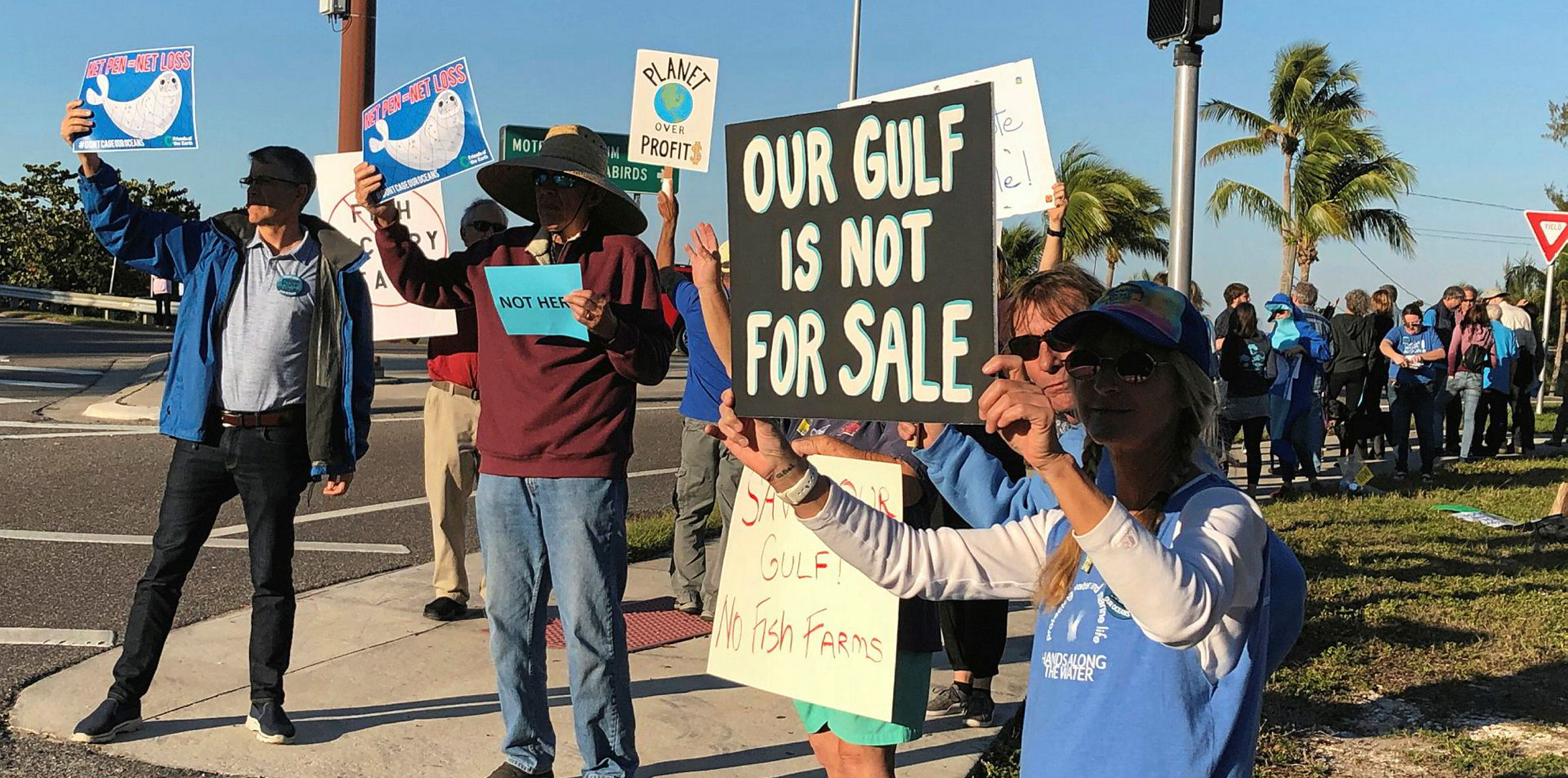 Protestors rally at an EPA meeting concerning the Velella Epsilon offshore project.
Photo: Hallie Templeton
Will this US offshore aquaculture project finally be able to break through the noise?
Opponents say there are other sustainable options that should be considered for future seafood production, just not offshore in the United States.
13 March 2020 12:15 GMT
Updated 

6 October 2020 14:36 GMT
If Neil Sims gains approval for an offshore demonstration fish farm in federal waters