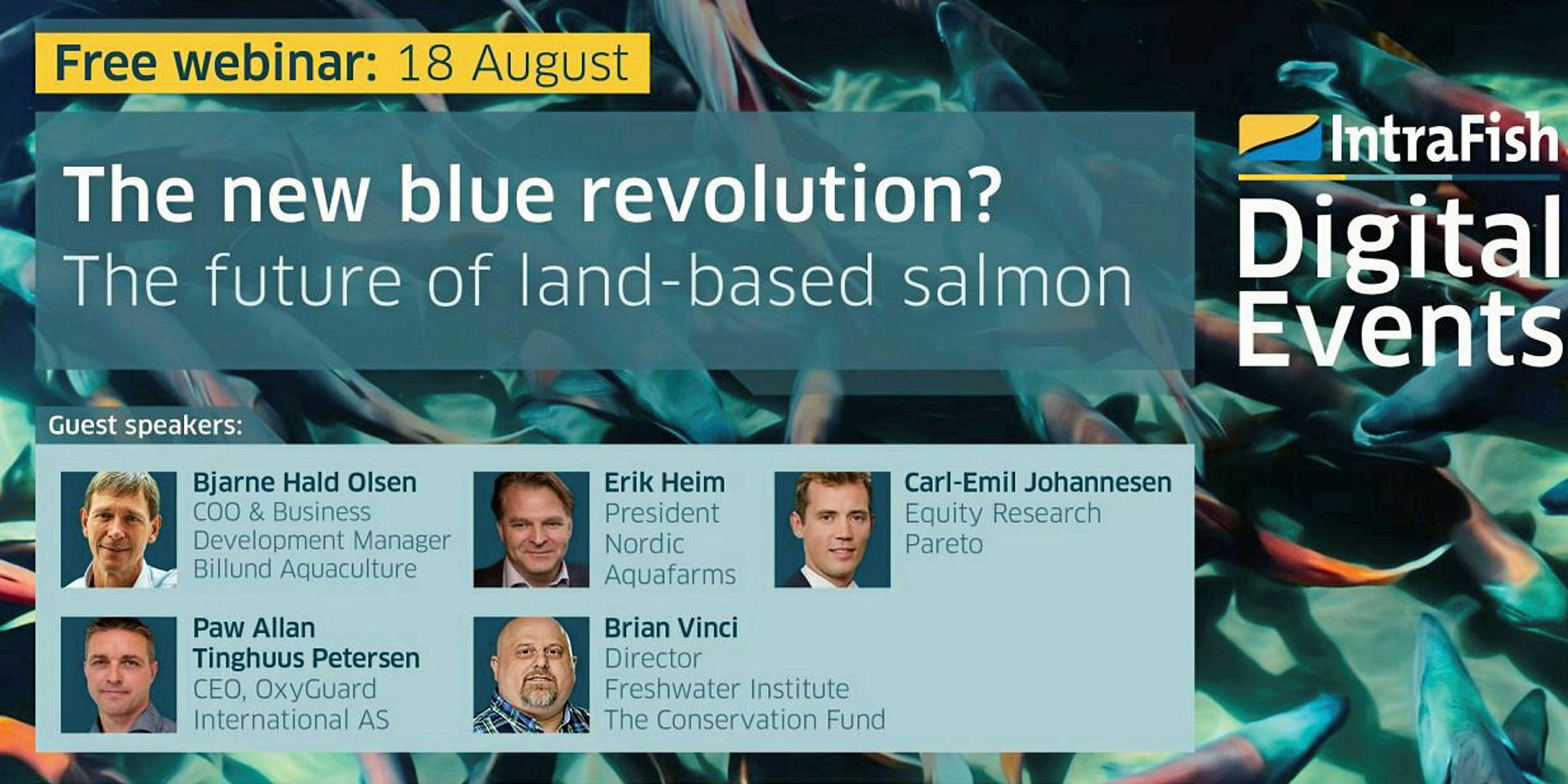 Join IntraFish and a panel of experts to debate the future of the industry and how it could revolutionize the salmon supply chain, and the seafood sector itself.
Photo: IntraFish
The challenges still ahead for land-based salmon farming
Top executives from across the global land-based farming industry gathered online for IntraFish's live webinar series. Get a snapshot of the discussion here.
18 August 2020 13:58 GMT
Updated 

20 August 2020 2:18 GMT
Tuesday, Aug. 18, 3:25 GMT Fish health and RAS Brian Vinci of the Freshwater Institute said CTRLAQUA has developed