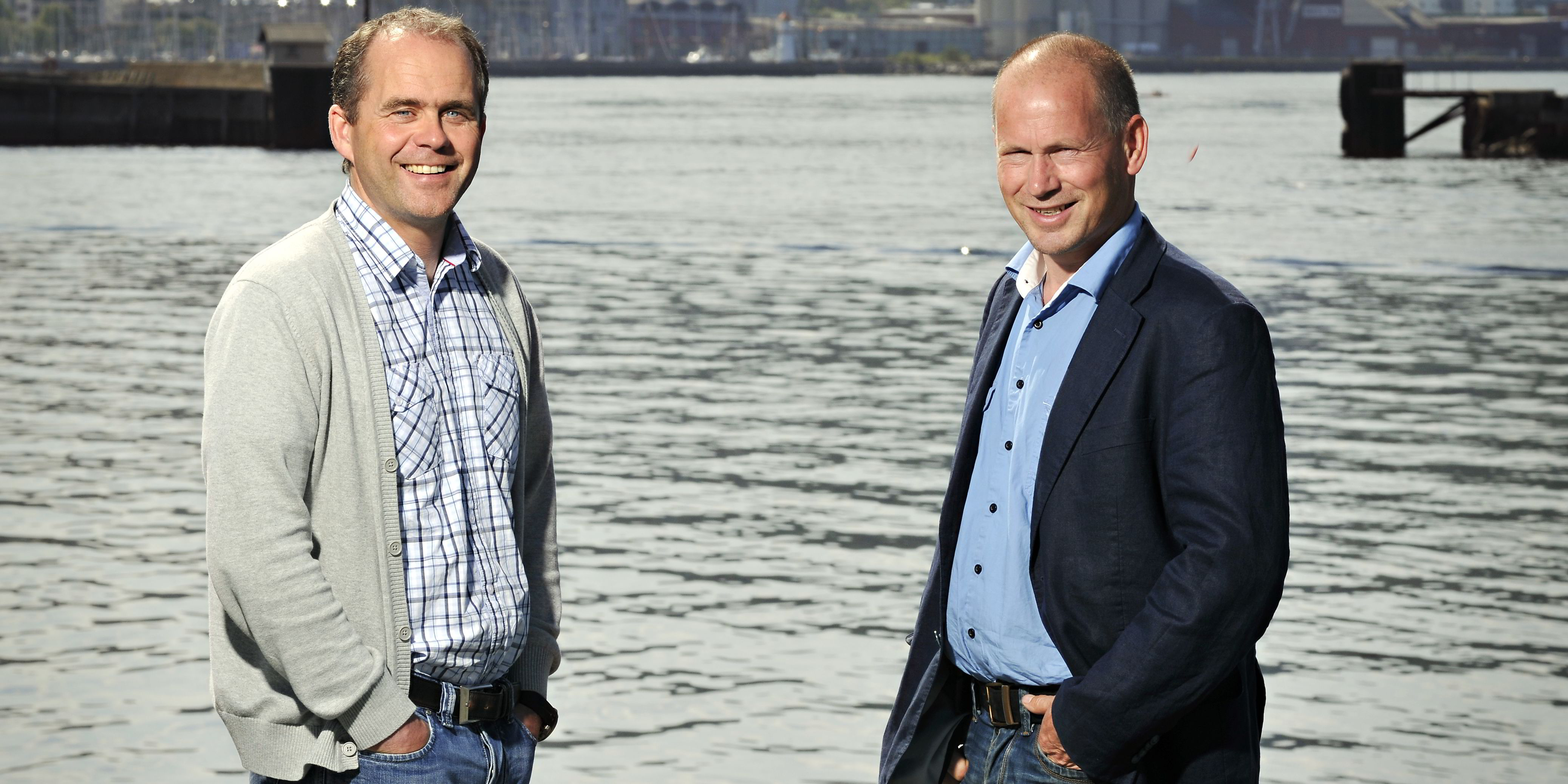 Daglig leder Tore Holand (t.v.) og styreleder Halle Ragnar Sivertsen (t.h.) i Midt Norsk havbruk.
Photo: (Foto Geir Otto Johansen)
Norwegian well boat company acquires salmon farmer
Company controls the entire value chain for salmon with 10 farming licenses, ownership in hatcheries, cleaner fish production, a processing plant and sales unit.
 

19 April 2017 13:09 GMT
Updated 

19 April 2017 12:26 GMT
Norwegian company NTS ASA, which owns the well boat company Norsk Fisketransport, signed an agreement to acquire all shares