Norwegian salmon company Hofseth International has bought 50 percent of the company that owns the development permits associated with "The Egg" aquaculture cage concept.
Through the acquisition, Hofseth has committed to producing five full-scale eggs with a volume of 20,000 cubic meters.
Hofseth will in the future hold a majority share in the company, and will invest in the closed-farming concept in collaboration with technology developer Ovum, formerly known as Hauge Aqua Solutions, the companies said in a statement.
A prototype of the cage structure of 2,000 cubic meters will be put into production in Romsdalsfjorden, Norway.
"We are convinced that closed facilities are the future, both because we eliminate lice, escapes and emissions, but also because we are freer in terms of location and get better control over the biological processes," said Hofseth CEO Roger Hofseth.
Took over from Mowi
The egg concept was originally announced during AquaNor in 2015 in a joint project between Hauge Aqua and salmon farming giant Mowi.
It was officially launched in May.
In July, IntraFish reported that Akvakulturpartner was buying out the commitment on the six development permits from Mowi -- and it is these permits that Hofseth has now bought into.
The Egg concept -- which Mowi initially saw as a good idea but eventually pulled out from -- has been developed by Cato Lyngoy and his company Ovum -- formerly known as Hauge Aqua.
"Now the egg has been launched, and soon we will be ready to release fish into the facility," said founder Lyngoy.
"The strategic collaboration with Hofseth is of crucial importance for carrying out the development project," he said.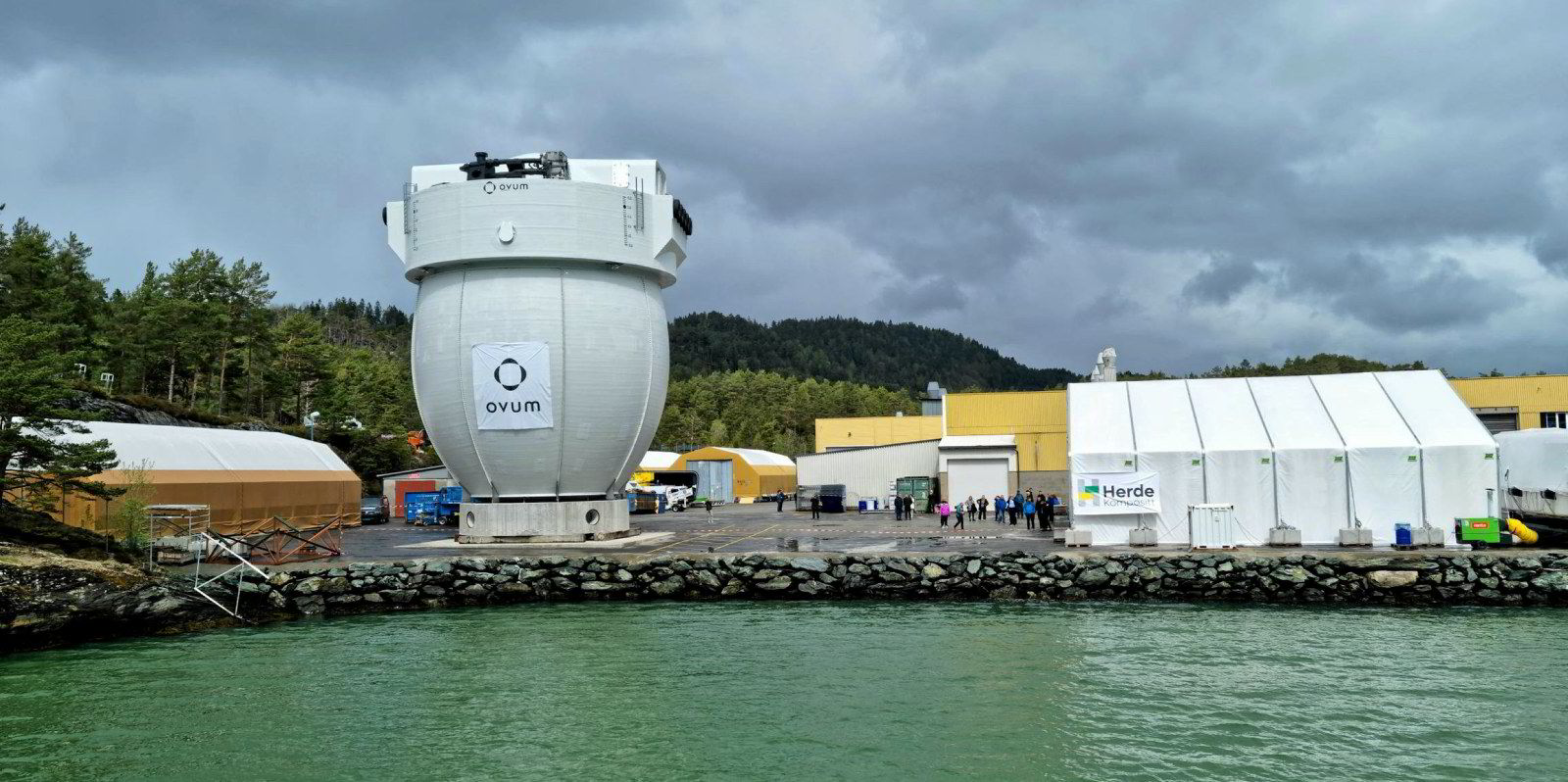 Co-location
The five eggs that will now be developed will eventually be put into production and co-located with Hofseth's facility in Storfjorden.
The acquisition and development of the facilities requires a total investment of approximately NOK 1 billion (€101.1 million/$100.3 million).
Hofseth already has big plans in Storfjorden, Norway, where the company wants to build a land-based facility in an old mine.
This project has a price tag of NOK 15 billion (€1.5 billion/$1.5 billion) to NOK 18 billion (€1.8 billion/$1.8 billion).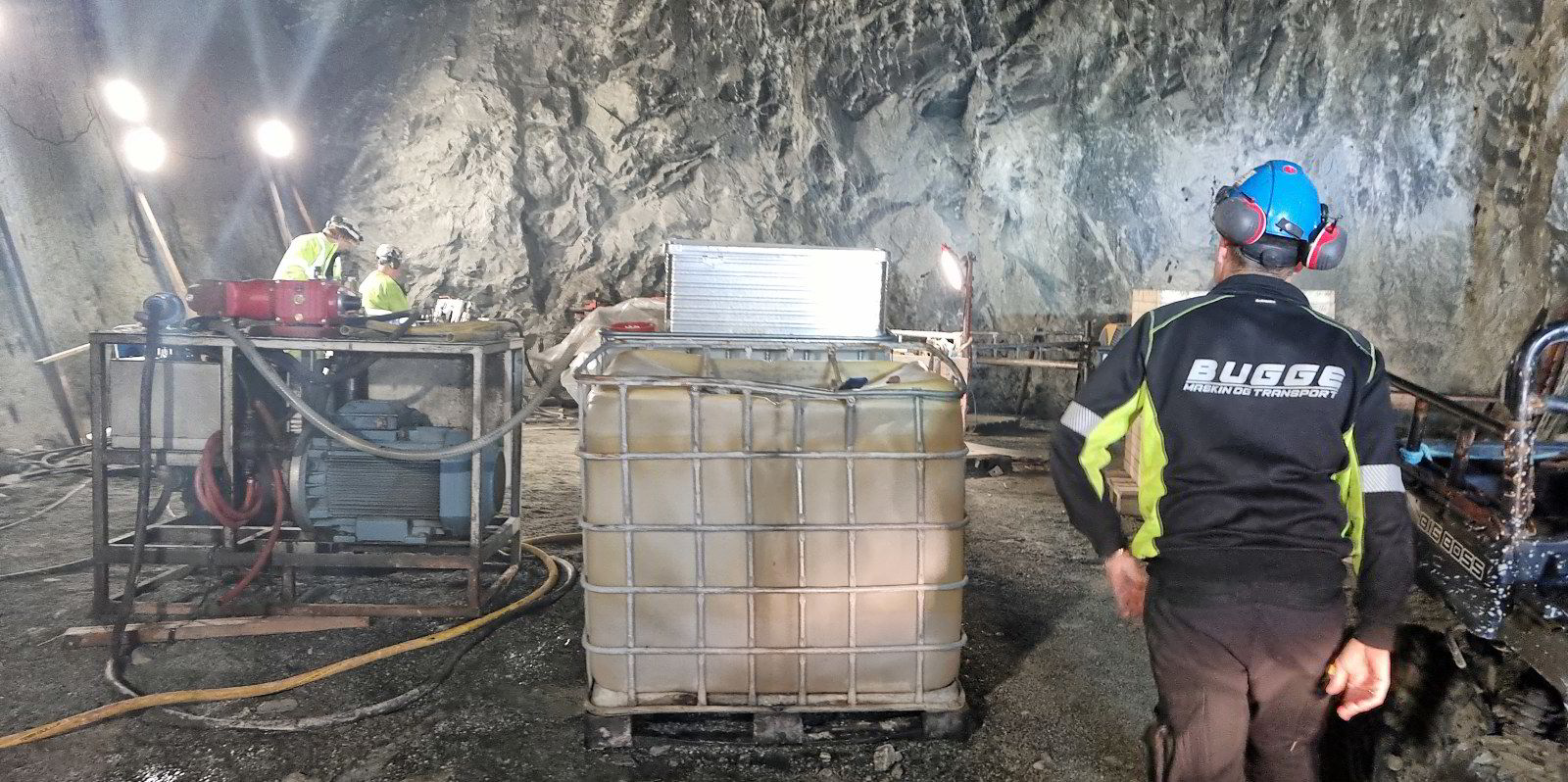 Asking for incentives
Hofseth believes the government is working hard to put good incentives in place to commercialize closed facilities.
"But we don't have time for that," said Hofseth. "That is why we took advantage of the opportunity to buy into one of the most exciting and innovative projects in Norwegian aquaculture."
The company said each ready-made egg has a cost of approximately NOK 100 million (€10.1 million/$10 million). By comparison, an open facility with the same volume costs approximately NOK 3 million (€303,407/$301,014).
"Today's system motivates continued investment in open cages, despite the fact that open cages, among other things, create lice problems," said Hofseth.
"This market failure means that investments end up in yesterday's technology."
Hofseth is now going in the opposite direction and said closed technology is sustainable, and the future of Norwegian aquaculture.
"Now the industry needs government incentives that stimulate conversion from open to closed technology, because the closed one is much more expensive," said Hofseth.