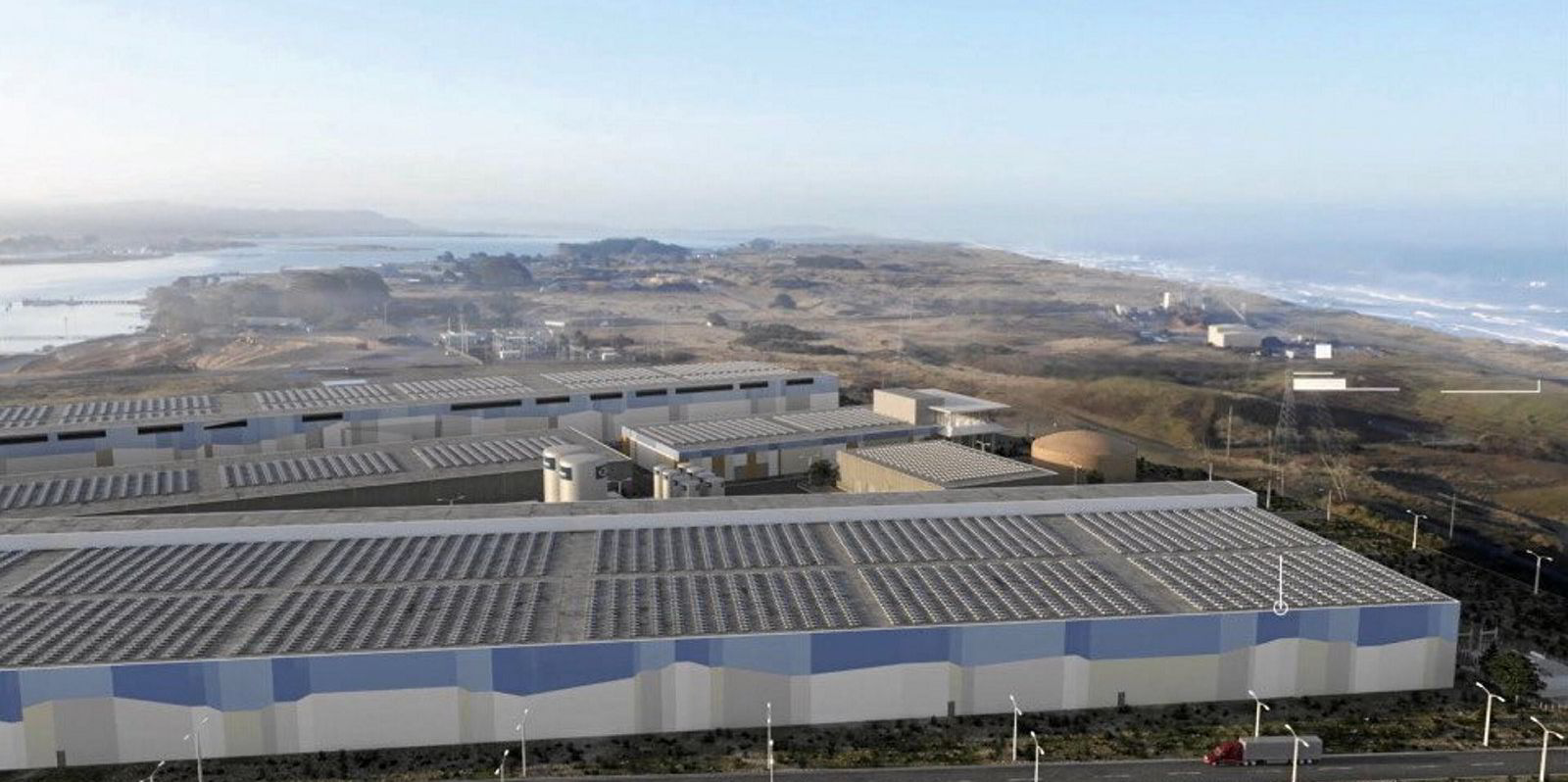 A rendering of Nordic Aquafarms land-based salmon RAS site on the Samoa Peninsula in Humboldt County, California.
Photo: Nordic Aquafarms
Nordic Aquafarms nearing permit completion for California land-based salmon farming facility
The facility, on the Samoa Peninsula, is the company's second proposed land-based operation in the United States. It is also building a facility in Belfast, Maine.
18 February 2021 13:30 GMT
Updated 

18 February 2021 13:30 GMT
Land-based Norwegian seafood firm Nordic Aquafarms has submitted all of the necessary permits