Norwegian salmon farming giant Grieg Seafood is postponing its NOK 750 million (€72.4 million/$75.4 million) "Blu Farm" offshore project because of the Norwegian government's controversial new tax proposal.
The project was previously awarded 4.5 development licenses.
However, following the government's proposal for a 40 percent resource tax, the value of the development concessions has been reduced significantly, said Grieg.
The Blu Farm concept is planning to leverage offshore expertise in Rogaland, Norway, further developing technology from the oil industry to construct offshore salmon farms in the open ocean.
Less valuable
"Sustainable aquaculture at sea offers great opportunities for Rogaland and Norway," said Nina Willumsen Grieg, Rogaland regional director at Grieg Seafood. "With Blu Farm, we have wanted to help develop the industry in this direction, but it will require a lot of capital and has a very high risk."
Until now, the development concessions provided important risk relief for carrying out this type of uncertain project, said Grieg.
However, with the government's new proposals, the development permits will be subject to the resource tax when they are converted into ordinary permits.
"With the ground rent proposal, the development concessions will be less valuable, and we will also have less capital left in the company for investment and development," she said. "That is why the Blu Farm is now unfortunately put on hold.
The Blu Farm concept is a tension-anchored concrete cage, which is based on well-known technology within the oil and gas sector.
The project has so far been in the planning phase, with an an estimated construction time of approximately two years after the planning has been completed.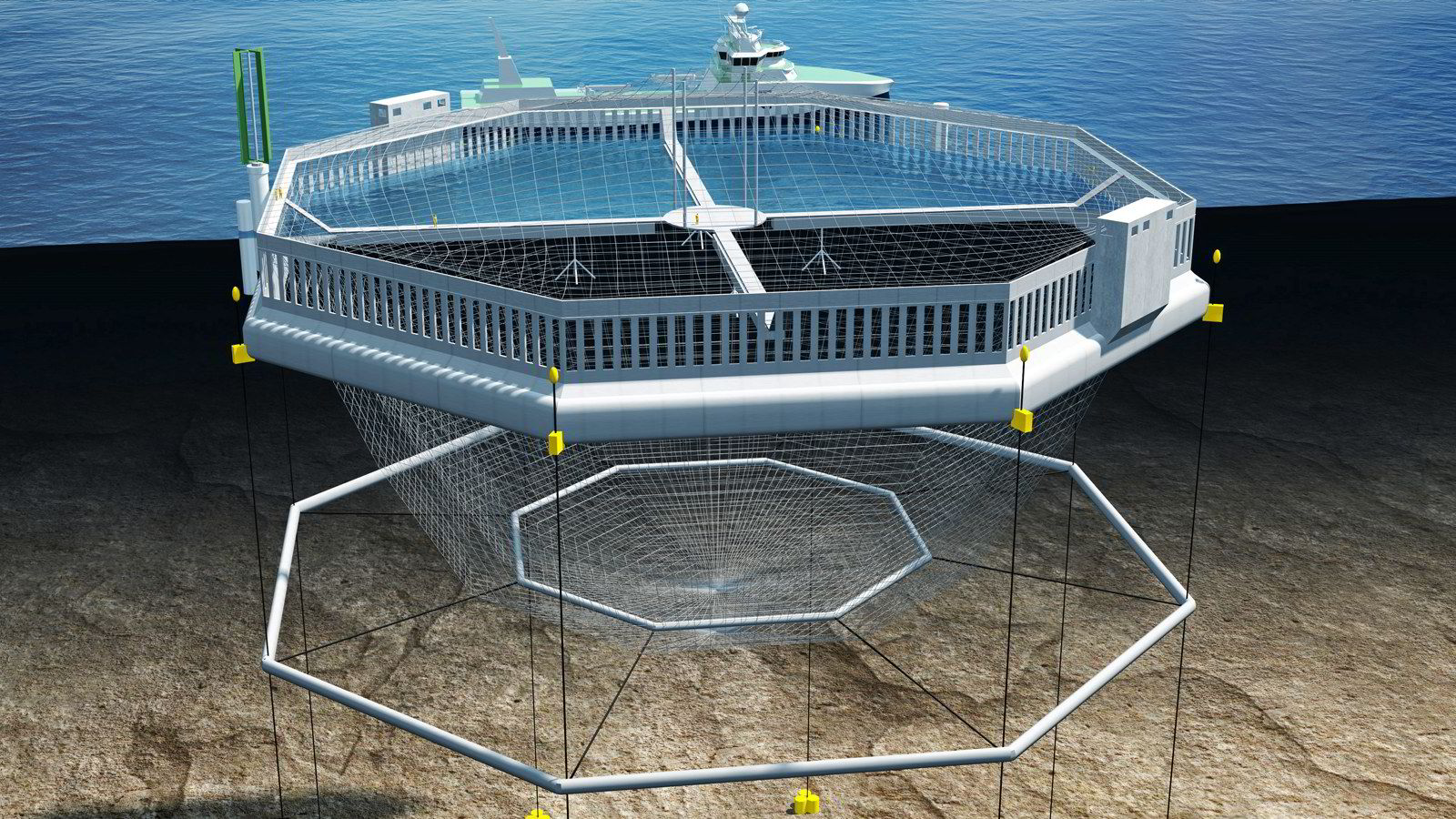 "There are many challenges to solve in the aquaculture industry and the development concessions have meant that many new innovations in open, semi-closed, closed and offshore farming technology could be tested," said Grieg.
"If the current proposal for ground rent tax remains in place, unfortunately many of these projects will not be carried out."
It is not the first project Grieg has put on hold.
In October, Grieg Seafood said it was suspending development plans for its NOK 250 million (€24.1 million/$25.1 million) smolt facility due to the uncertainty following the tax proposal.
In addition, the company announced it would cancel another smolt project in Adamselv, in Finnmark, northern Norway, with an estimated investment of NOK 1 billion (€96 million/$96 million) for the planned work. The facility in would have had a production capacity of 2,000 metric tons with a plan to reach 6,000 in the coming years.
"We understand that these are challenging times in Europe and in Norway, and we must contribute more and pay more in tax than today," said Grieg. "But it should happen in a way that does not compromise investments, activity in the rural areas and Norway's position and potential as a world-leading producer of food from the sea."