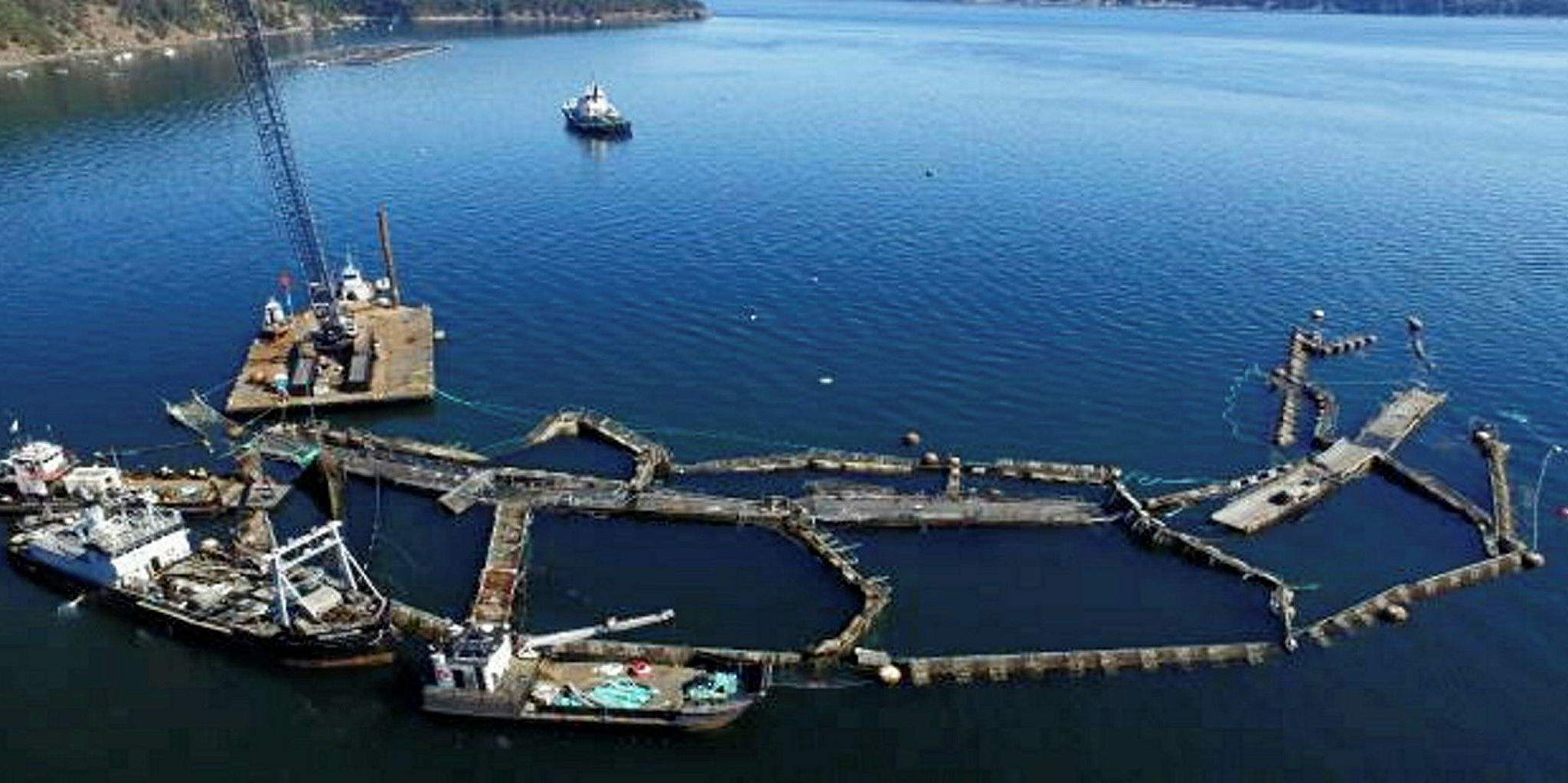 Drone image of Cooke Aquaculture's Cypress Island net pen #2, August 28, 2017.
Photo: DNR
Cooke pays out $2.75 million in last-minute settlement of US environmental lawsuit
The case was brought two years ago after the collapse of Cooke Aquaculture's net pens in Puget Sound and the subsequent escape of thousands of fish. It was due to go to court Monday.
29 November 2019 1:06 GMT
Updated 

29 November 2019 8:47 GMT