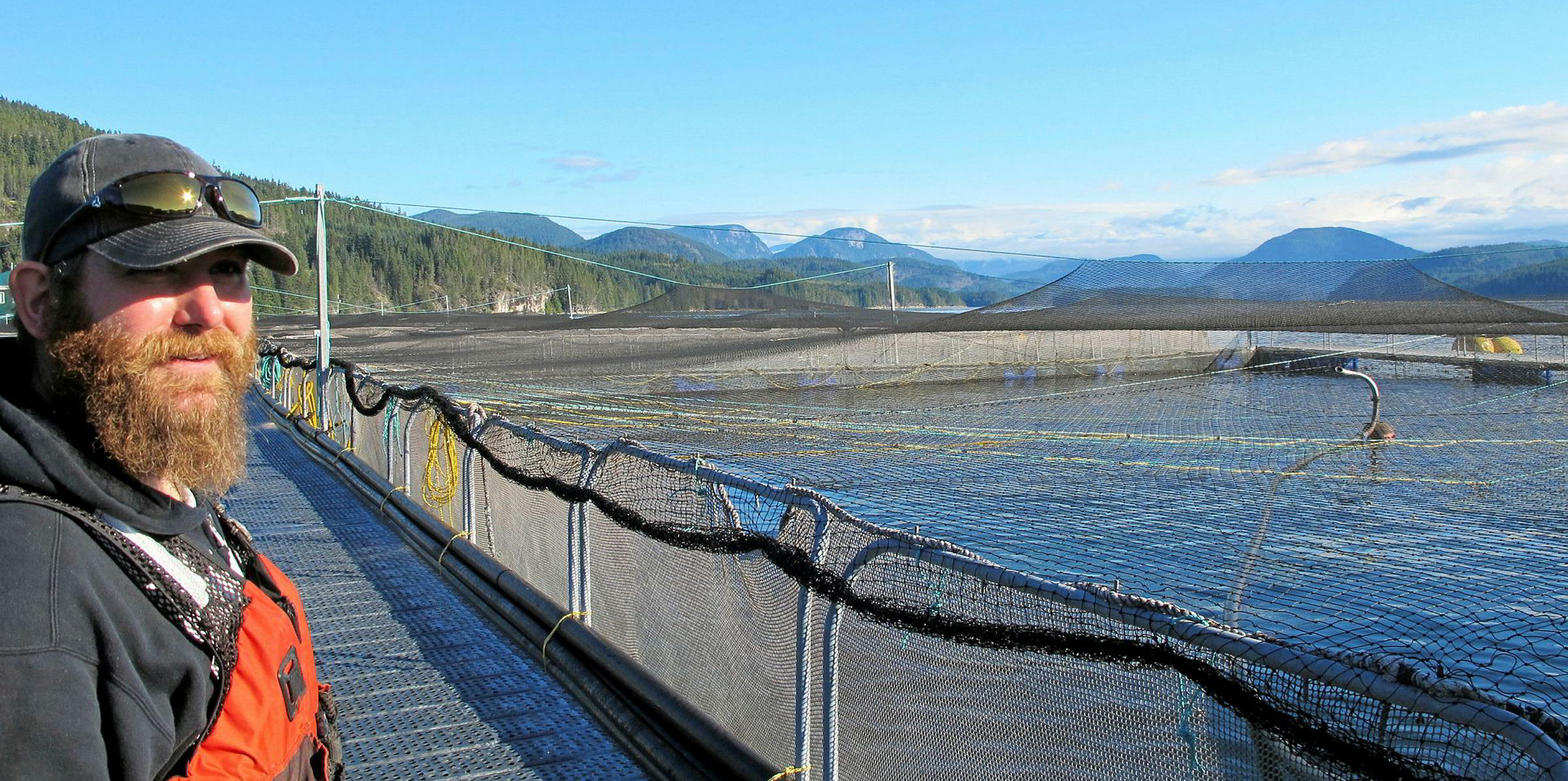 A worker surveys farms at Cermaq Canada.
Photo: IntraFish
Cermaq given further salmon farming options in East Coast Canada
For expansion into Nova Scotia to be feasible, Cermaq needs to identify enough sites to support 20,000 metric tons of production.
 

11 November 2019 4:18 GMT
Updated 

11 November 2019 4:21 GMT
Cermaq Canada has been granted the option to lease in two new areas of Nova Scotia, East Coast Canada.