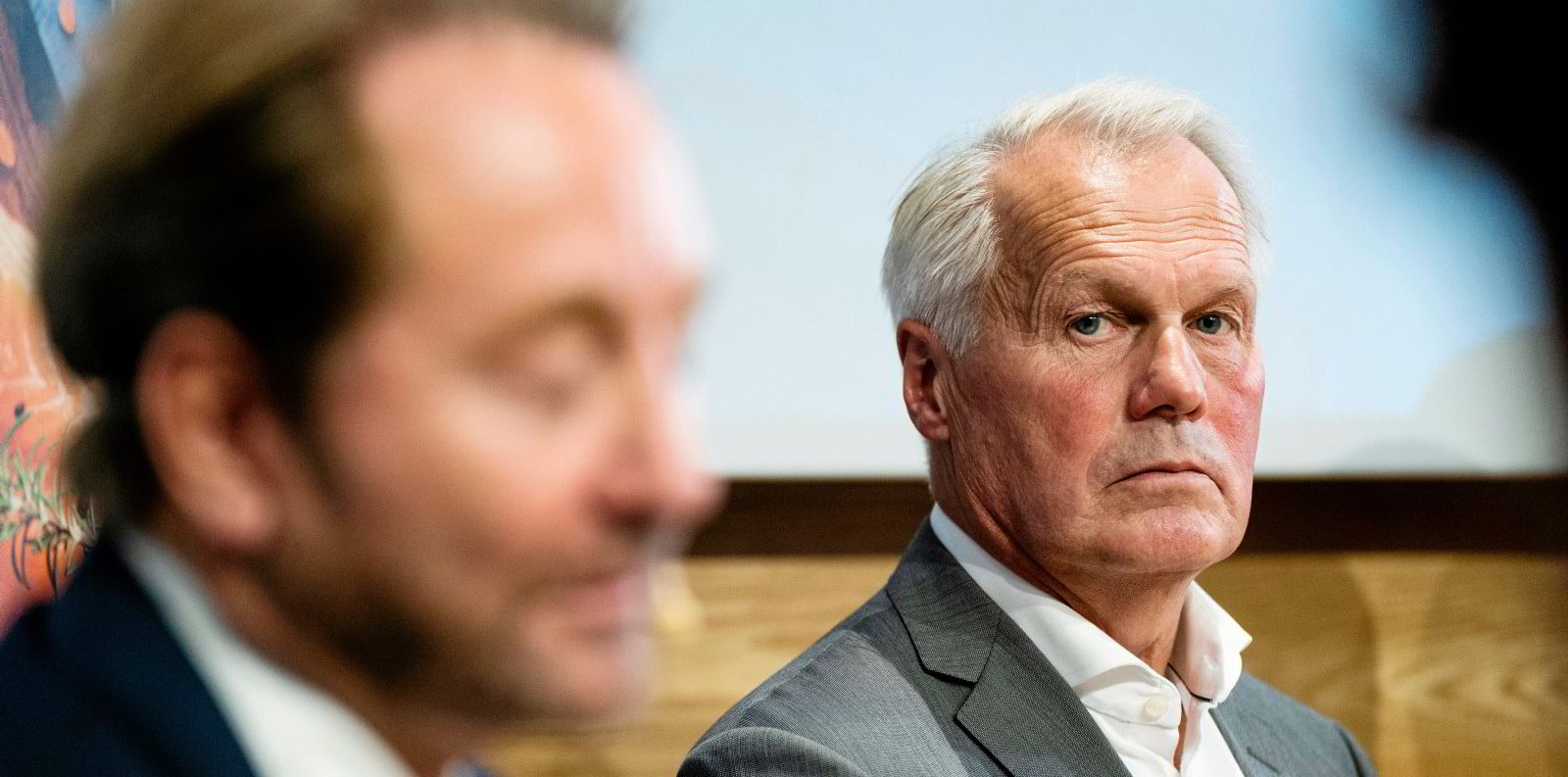 Gustav Witzoe (to the right) and family are the main owners in SalMar, which in turn is the main owner in SalMar Aker Ocean. To the left; Kjell Inge Rokke, who is betting on the project via Aker. To be profitable, the company may depend on cheap permits.
Photo: David Engmo
Analysts: Politicians hold the key to Rokke and Witzoe's ambitious offshore aquaculture plans
In order to achieve large-scale offshore salmon production, the Norwegian state must issue different, more affordable permits, according to a Carnegie analyst.
31 December 2021 8:52 GMT
Updated 

4 January 2022 9:53 GMT
EDITORS NOTE: This story was originally published in September 2021. Earlier this year, two of