In 1983, Jose Villalon, now the corporate sustainability director for Dutch animal nutrition giant Nutreco, arrived in Ecuador as a 27-year-old to take his second professional job during the pioneer days of the global shrimp farming industry.
Mowi's shrimp farming history: A Timeline
1991: US fishmeal trader and Enaca owner, International Protein Group, is sold to British conglomerate Hanson Plc.
1992: Hanson buys world's largest salmon farmer, Marine Harvest, from owner Unilever.
1992: Now merged with Enaca, Marine Havest International (MHI) lists on the American Stock Exchange.
1995: MHI is sold to Booker Plc. Salmon farming operations are merged with Booker's McConnell Salmon and Enaca is sold to Ecuadorian chicken producer Mr. Pollo. Operations were later sold off piece by piece.
Empacadores Nacional (Enaca) was a vertically integrated seafood operation. It owned about 30 vessels and farmed shrimp on about 200 hectares of land near Guayaquil under one of the world's oldest shrimp brands, "Xcellent."
It was a time of adventure. Back then, there were about 40,000 hectares of shrimp farms in Ecuador, most in remote areas with no electricity, running water or communications with their headquarter offices in the cities. .
It was a period described by shrimp industry consultant Patrick Wood, another Enaca employee at the time, as the wild west of shrimp farming.
After several years, Villalon became the technical director at the company and set about growing operations with success. In 12 years, he grew Enaca's integrated production capacity from 200 to 1,000 hectares. By the time he left in 1995, Ecuador had 180,000 hectares of shrimp farms.
But during that time of accelerated development significant transformation took place. Villalon and his team improved farm efficiencies and production performance by bringing new technology to operations while the company itself changed hands, an assortment of investors molding the company from the outside.
External forces steer a novel path
Enaca was Ecuador's fourth-largest shrimp exporter and was owned at the time by US fishmeal trader International Protein Group (IPC). But in 1991, IPC was sold to serial acquisitor Hanson Plc.
Keep up with Aquaculture news
One free email can help you make sense of the aquaculture industry.
The British industrial conglomerate, with arms in the United Kingdom and the United States, had investments in everything from batteries to hot tubs to biscuits. And now it owned a shrimp farm.
US CEO David Clarke came and visited Enaca down in Ecuador on his purchase, and "fell in love with it," according to Villalon.
"This is the future," Clarke is claimed to have said.
Hanson bought the world's largest salmon farmer -- the seed of the company that today is worth $9.9 billion -- for $39 million.
The executive brought in John Mistretta, at the time leading the company's recreation and leisure group, to head up a new marine and aquaculture division, "with orders to grow," said Villalon, and "to buy the largest salmon farmer in the world."
On these instructions, Charles Woodhouse, then supervisor of Hanson's shrimp operations from the United States, colleague James Brown and "the technical guy," Villalon, flew to Scotland's west coast and spent 10 days carrying out due diligence on a salmon farming operation called Marine Harvest.
Between castle visits and helicopter tours, Villalon, Woodhouse and Brown "took the company apart" in terms of its financials to better understand it. Their take? "It was an incredible company," Villalon said.
The trip was followed by an equally fascinating tour of the company's Chilean operations, which prompted the three to recommend to Mistretta, who then recommended to Clarke, that Hanson buy Marine Harvest from founder Unilever, one of the world's biggest consumer goods conglomerates.
That same month, Hanson bought the world's largest salmon farmer -- the seed of the company that today is worth $9.9 billion (€8.3 billion) -- for $39 million (€32.9 million).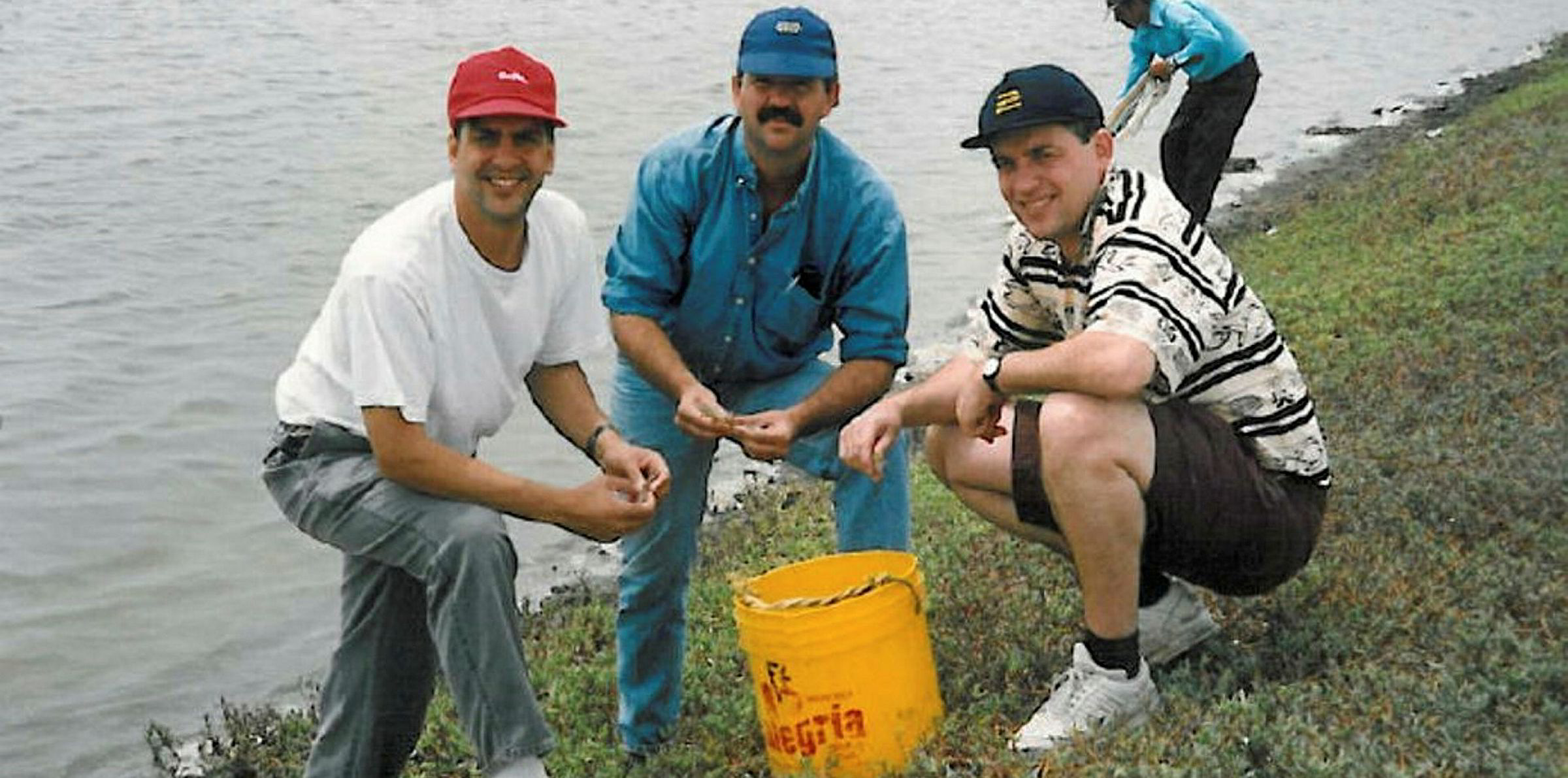 The aquaculture industry's first public listing
What followed was a natural progression for Hanson, which had a long history of publicly listing its acquisitions to support their growth, and the group set about the process of making an initial public offering on the American Stock Exchange for Marine Harvest and Enaca's operations, now together under the name Marine Harvest International (MHI).
With the help of global investment bank Bear Stearns, Woodhouse, Marine Harvest CEO David McCarthy and Villalon embarked on what he describes as a "dog and pony show" where the executives travelled the United States fielding questions from potential investors.
I was coming from Guayaquil in a sports jacket. It was like a shark tank.

Jose Villalon
"I was on the sidelines, ready to answer technically specific questions, if any. We had to educate everyone," said Villalon, adding that in the financial community there was no basic understanding at that point in time that salmon or shrimp could even be farmed.
"It was exciting. It was 1992, I was coming from Guayaquil in a sports jacket. It was like a shark tank."
But the trio did the job and in 1992 salmon and shrimp farming operation MHI became the first solely aquaculture company in the world to become public, listing on the American Stock Exchange at $1.80 (€1.50) per share.
"It was a huge success story for everyone who invested or had stock options," said Villalon.
The company went on an M&A roll but never completed another acquisition, though several candidates were considered.
When it was eventually sold again, this time to Booker Plc in 1994, the share price had rocketed to $11.50 (€9.70), selling at $122 million (€103 million), according to an article in The Herald at the time, making Hanson an $83 million (€70 million) profit.
At the time, the company had three hatcheries, nine freshwater farms, 23 seawater farms, a feed manufacturing facility and 400 employees.
Booker merged MHI's farmed salmon operations with its aquaculture subsidiary, McConnell Salmon, and sold off the shrimp operations to Ecuador's largest poultry farmer at the time, Mr. Pollo.
Managing the company remotely from Mr. Pollo's base in Quito proved challenging, and the operations lost ground and were eventually broken up and sold off piece by piece.
No synergies then -- or now?
The short-lived marriage between Mowi's salmon farming ancestor and Enaca was one of convenience, over-exuberance and, in a sense, wishful thinking. The synergies between the two sectors, even in salmon farming's earlier days, were negligible.
A lack of experience and a perspective that looked from the downstream up, meant that Hanson was not the only large conglomerate of the time to try its hand at both.
Even before Marine Harvest and Enaca's brief partnership, Marine Harvest founder, Unilever, had dabbled in shrimp production, Nutreco Digital Innovation Manager Hans Hols tells IntraFish.
They thought they could map a salmon farm into a shrimp pond. But it was the wrong assumption.

Hans Hols
In fact, as a biologist in the Netherlands in the 1980s, Hols was employed by Unilever's agribusiness division at an ex-Marine Harvest salmon research center in Aberdeen to experiment with black tiger shrimp farming.
There, the company managed to close the growth cycle and a few years later re-employed Hols at its new Marine Harvest Malaysia division, where on the southeast coast of the country's mainland, 20 ponds were set up to farm shrimp, managed by the company's palm oil team.
"Unilever was in this [aquaculture] game because they thought they were going to do branded fish products," said Hols.
Seafood news that matters to you
Receive an Alert when we publish stories on species and topics that are critical to your business.
Indeed, the company had already created a farmed salmon brand, later sold to Marks & Spencer, and the plan was to do the same with tiger shrimp, an equally high-value product from a consumer perspective.
And its value-added focus did bring benefits, according to Wood, who says the real success of the Marine Harvest partnership at the time was not only about growing production, but in opening markets and bringing value added processing from the United States into Ecuador.
"The real MHI shrimp success was not only about increasing production," he told IntraFish. The work of peeling shrimp in the kitchens such as Red Lobster in the United States was transferred to Ecuadorian factories, saving labor costs and paving the way for the famous all-you-can-eat promotions.
"The same thing happened with casinos," Wood said. "It blew open the market in the United States."
The MHI focus on branding, processing upgrades and bringing value-addition closer to source resulted in a 200 percent increase in exports.

Patrick Wood
The MHI focus on branding, processing upgrades and bringing value-addition closer to source resulted in a 200 percent increase in exports.
But if they found synergies in markets and value-addition, what they hadn't counted on was the vast differences between the two production industries.
"They set about it with the same perspective as salmon: clean water and high-quality feed, but actually shrimp want murky water. A shrimp pond is an ecosystem," said Hols.
"They thought they could map a salmon farm into a shrimp pond. But it was the wrong assumption. Biologically speaking, shrimp is more insect than fish."
It wasn't just major groups like Unilever and Hanson betting on the sector. BP Nutrition, for example, the agriculture arm of the UK oil giant and later Nutreco founder, was also in on the act, setting up shrimp farm AquaStar in Thailand.
"A lot of these large companies were looking at shrimp and salmon aquaculture," said Hols.
But in the end, they all pulled out.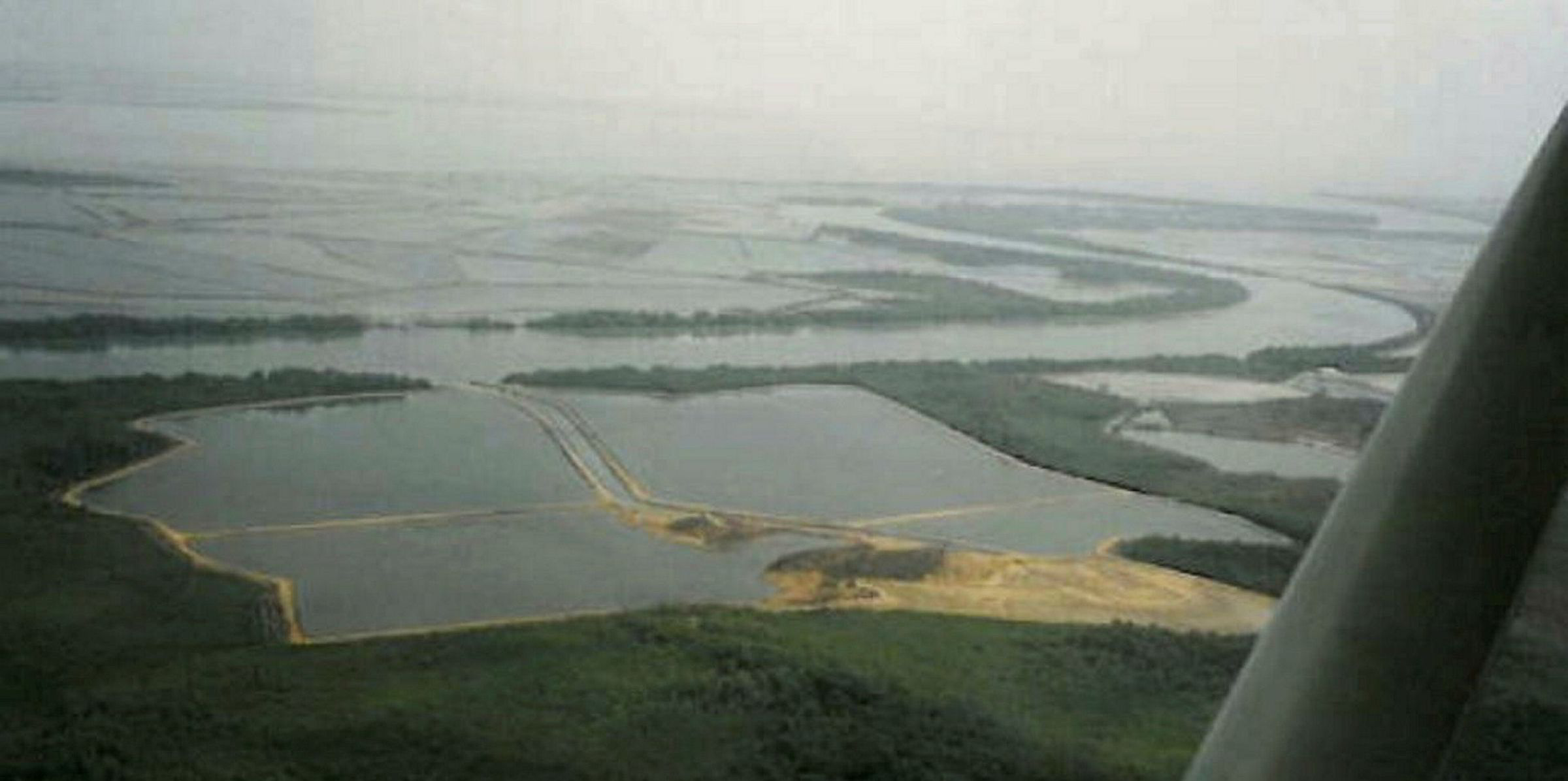 Growing apart
Over the past two decades the differences between salmon and shrimp farming have become even more exaggerated, with very different maturity levels reflected in the two industries.
"Salmon farming is really run at a very high level and is very tech heavy," said Villalon.
Farmed in industrialized OECD countries, a far richer investment has been made in improving the industry, compared to shrimp's still very fragmented emerging economy shrimp sector.
"It's like oil and water," Villalon told IntraFish. "However, I think that as salmon producers see the inevitable plateauing that typically takes place in a mature industry sector, it is more probable they will see shrimp as a natural cousin to expand into."
If some of the more high-tech solutions in the salmon sector were to be transformed and projected onto shrimp farming industry, this integration could be accelerated, said Villalon. He cites the technology in precision feeding as well as CP's work with recirculating aquaculture shrimp technology in the United States.
While "incredible pioneer work" was done in aquaculture in the '80s and '90s, it was mainly focused on field and operational efficiencies and incremental improvements.
Now, with high tech, multi-national investment interest Villalon anticipates significant growth in innovation and subsequent productivity. And with that may come better synergies and more integration across the world's two biggest international aquaculture segments.
"There is a second wave of excitement," Villalon said. "This is a good time to be a seasoned investor entering this sector, as well as a new, young biologist joining the industry."
A reflection of this second wave, public listings in the salmon farming community have spiked in recent years and once again we see an increased onus on value-adding and branding, a trend only accelerated by the COVID-19 pandemic.
Whether similar trends will capture the shrimp farming sector and re-converge the industries' paths is yet to be seen. But as technology blossoms, value chains consolidate and consumer priorities shift, the chalk board is scrubbed clean, making way for new ideas, new strategies and perhaps, in years to come, a firmer grounding for a new Marine Harvest International.