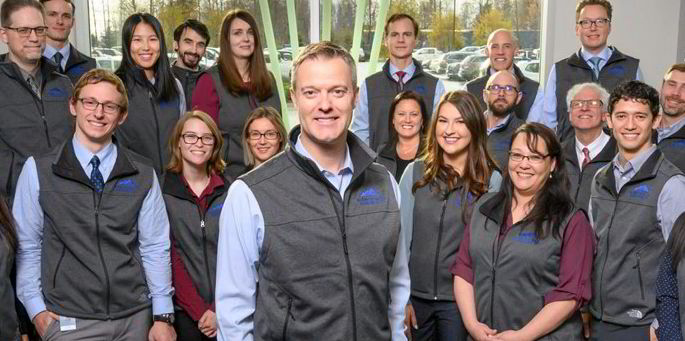 McKinley Capital Management CEO and Chief Investment Officer Rob Gillam in the foreground of his Anchorage, Alaska-based team.
Photo: McKinley Capital Management
Everyone is losing money in the Alaska salmon industry. Why do Peter Pan's new owners think they're different?
Maruha Nichiro took a $30 million bath on the sale of the Alaska processor. The new owners think they can do things better.
1 April 2021 12:56 GMT
Updated 

1 April 2021 16:12 GMT
The Alaska salmon industry hasn't been an easy place