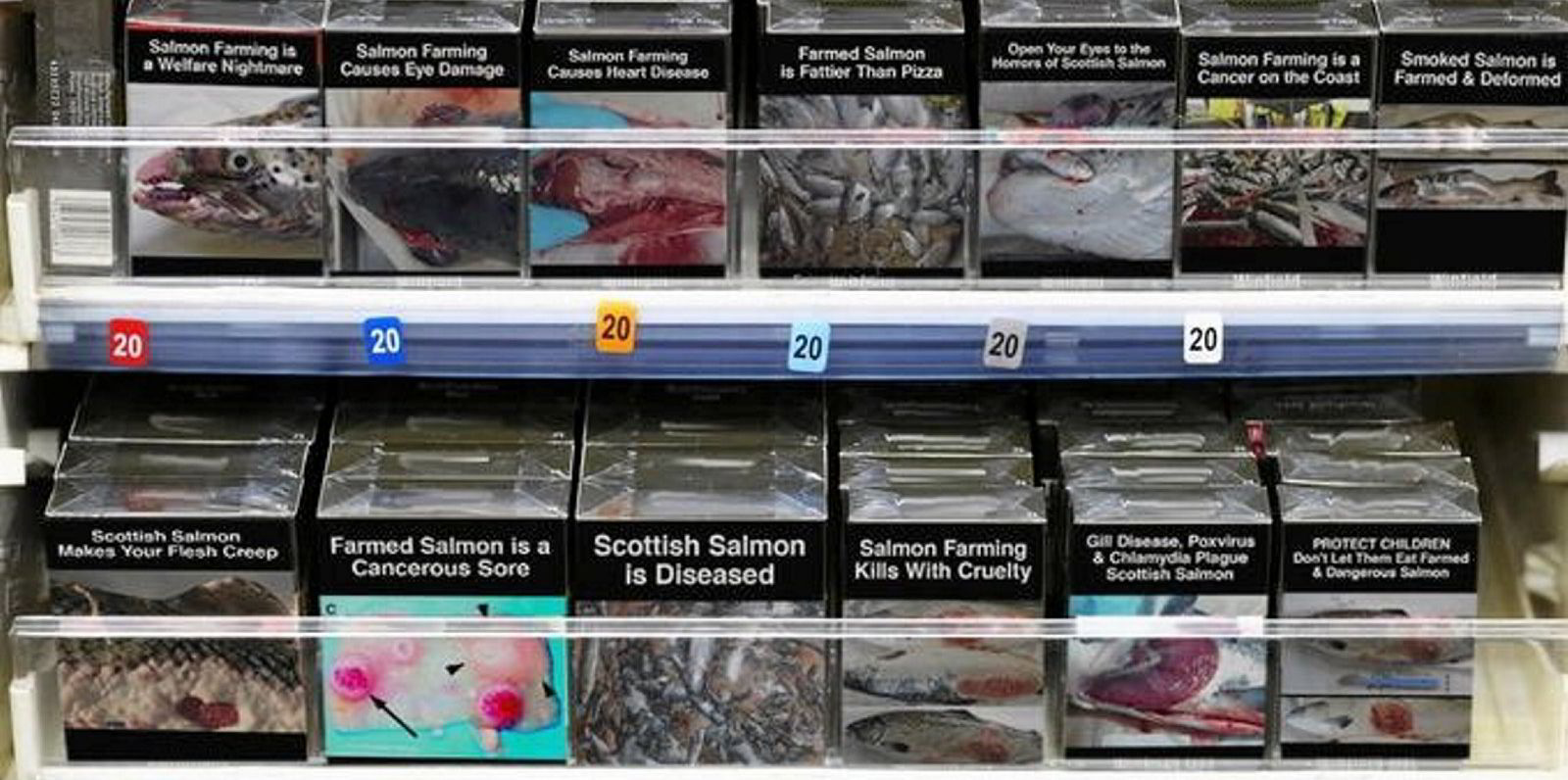 Scottish Salmon Watch campaigns have opposed salmon farming with aggressive and controversial topics. Now salmon farmer Mowi is taking the brains behind the organization to court.
Photo: Scottish Salmon Watch
Editor's Picks: Mowi fed up with salmon farming activist, land-based contract loss, US gov't wants pollock 'out of business'
Start your week off right with a round-up of the headline-making seafood news.
11 October 2021 3:00 GMT
Updated 

11 October 2021 3:00 GMT
Hello folks -- Let's get moving. In her first in-depth interview, Cargill Aqua Nutrition President Helene Ziv-Douki discussed