IntraFish will be giving live updates of the 2020 US election, and reporting reactions from around the world to the results of both presidential and state results. Check back frequently for updates, email us at editorial@intrafish.com with input.
--
Key news agencies on Saturday, including the New York Times and CNN, have reported that Joe Biden has won the US Presidency, ousting Donald Trump.
Read the coverage from CNN here.
--
Former Vice President Joe Biden has won the US Presidency, bringing the end to the Trump administration and potentially dramatically shifting a slew of policies for the global seafood industry, including trade, regulations and how the United States combats the COVID-19 pandemic, which has devastated the US foodservice economy.
Trump's time in the White House was marked by a slew factors that caused tumult for the industry, including a disruptive trade war with China, questionable oversight of US fisheries management agencies, and ultimately, the mismanagement of the COVID-19 pandemic, which brought US restaurants and foodservice establishments to their knees, which in turn hit the seafood sector hard.
The Trump administration has been a positive for the US seafood sector as well -- most notably for the offshore aquaculture industry.
In May, the president signed an executive order that, among other things, aimed to boost the domestic seafood industry by streamlining aquaculture development offshore.
The administration followed this announcement with news in August that it has designated the US Gulf of Mexico and waters off California as the first of several aquaculture development zones.
In August, the Trump administration delivered Maine lobstermen a win they have been wanting for many years when it struck a new trade deal with the EU that eliminates a long-standing 8 percent tariff on US live lobster exports and an up-to-20-percent tariff on processed US lobster exports to EU member states.
The deal, it is hoped, will put US-caught lobster exports on an even playing field with Canada, which in 2016 singed the Comprehensive Economic and Trade Agreement (CETA) with the EU that eliminated tariffs on lobster and other seafood imported from Canada. Since the signing of the CETA deal, US lobster exports to the EU have fallen from 9,286 metric tons in 2016 to 3,341 metric tons in 2019.
In addition, the Trump administration has set records for government purchasing of seafood, which has been a massive boom for key companies.
Whether or not Biden will run his administration on a typical Democratic platform remains to be seen: while a Democrat in the White House often comes with stricter regulatory regimes and trade rules, the struggling US economy and the pandemic will likely take the majority of Biden's early focus.
--
Norwegian seafood politicians pin hopes on Joe Biden in 'frightening' challenge to US democracy
While Norway's government is taking a diplomatic stance in supporting neither candidate, fisheries spokespeople from Norway's three leading parties believe a Biden victory in the US elections would be best for the country's seafood industry.

--
Alaska salmon scientists have a lot in common with political pollsters
Curry Cunningham, a fisheries ecologist at the University of Alaska Fairbanks who researches salmon runs in Alaska's Bristol Bay, is feeling for US pollsters today who are being mocked for their election predictions largely missing the mark.
"Forecasting political outcomes and fish recruitment ultimately suffer from the same challenge: short time series," Curry recently tweeted.
Every year Alaska scientists are given the enormous task of predicting how large the salmon run will be in Bristol Bay. And as previous IntraFish reporting has shown, the season does not always live up to the scientists' expectations.
--Rachel Sapin
--
Take the day off and vote
--
US election will have 'big impact' on global trade regardless of outcome
It probably goes without saying the US election will have quite a big impact on international trade in general, regardless of the outcome.
David Henig, director of the UK Trade Policy Project, told IntraFish, that if Donald Trump were to win a second term, "severe doubt will be cast on the entire global trading system", along with institutions such as the WTO, and "this will have a severe impact on international businesses of any kind."
"If Trump wins it will be immediate uncertainty [for international businesses], and if Biden wins it will be immediate relief - although it will take him time to fix the situation."
Click here to read the full story.
-Dominic Welling
--
Offshore aquaculture will continue expansion no matter who wins
While advocates for the US offshore aquaculture industry were unwilling to reveal their favored candidate, they did agree that the emerging industry will be able to move forward no matter how the election turns out.
Click here to read the full story.
-Rachel Sapin
--
A bold commitment to a Biden win
--
Kvarvoy rewards civic duty with free salmon hot dogs
Norwegian salmon farmer Kvaroy Arctic is mobilizing across several major US cities to hand out over 5,000 salmon-based hot dogs and bottles of water to voters in a campaign titled "Feed the Vote."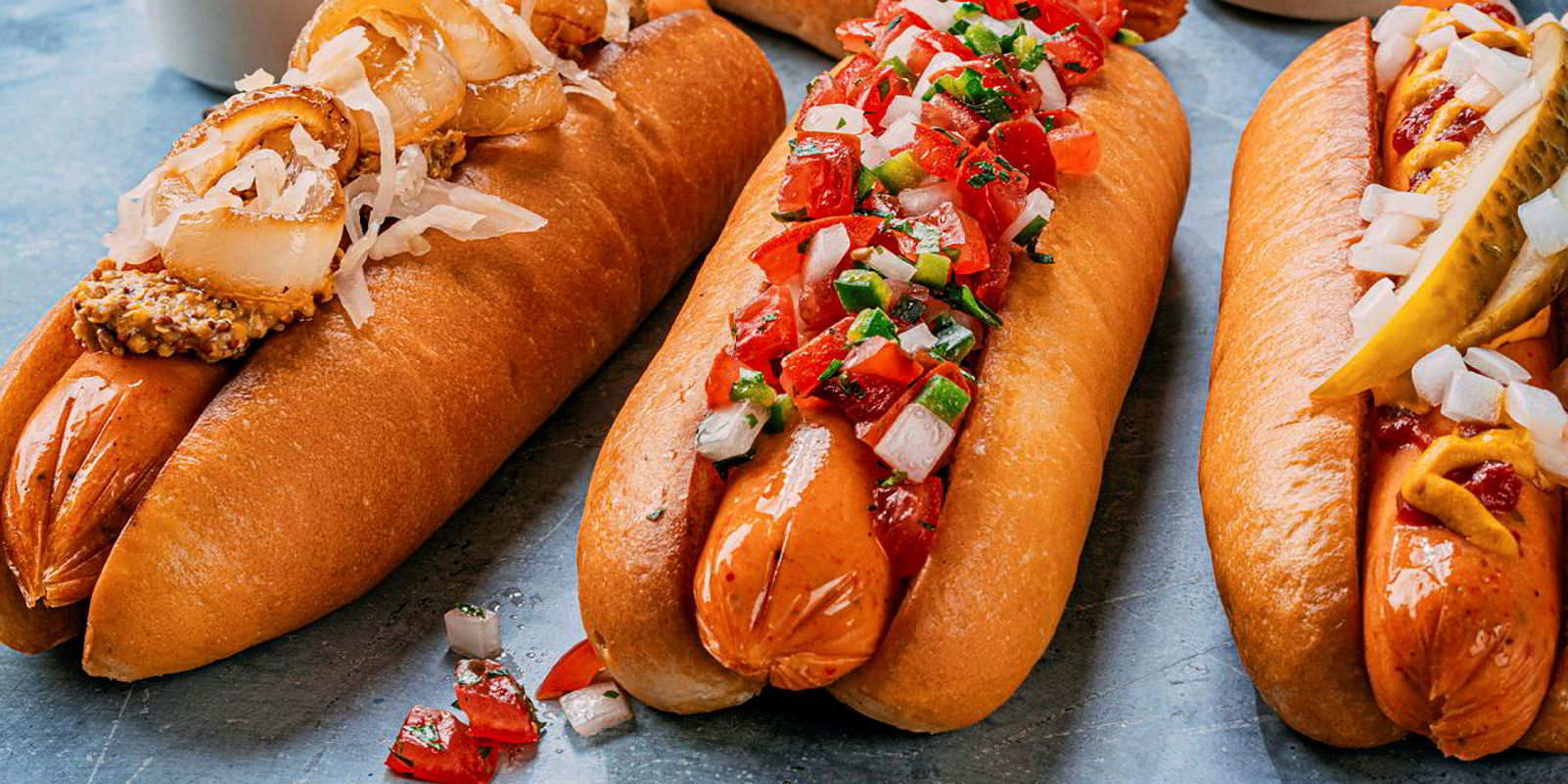 "At Kvaroy Arctic, we are not politicians or policy leaders and we are not trying to be," a spokesperson with the company told IntraFish.
"At our core, we are farmers. And so, as we continue to support food banks nationwide, we also came together today to feed people and keep them strong as they waited to exercise their right to vote."
To read the full story, click here.
--
Trump vs. Biden: Who provides a better future for Asia's seafood sector?
"Trade wars are good and easy to win."
President Trump's statement in March 2018 came amid an onslaught of trade tariffs against China, instigating a tit-for-tat, back-and-forth that impacted a raft of seafood products both at home and abroad, slowing China's economic growth, but also increasing prices for US consumers and costing US seafood importers millions of dollars in lost trade.
Does Biden promise anything different?
--
Boom and bust: Shares of seafood giants saw mixed fortunes under Trump
With the global economy largely in disarray and stock markets indices falling amid the global coronavirus pandemic, IntraFish looked at leading seafood firms' shares as a referendum looms on Trump's presidency.
--
Who's the best president for seafood?
--
Nov. 2, 15:00 pm
Trump makes final pleas to Maine -- with lobster
As Trump made his home-stretch pitches, Maine's lobster sector got a shout out. Not everyone agreed with the president's assessment of his impact.
--
Nov. 2, 14:30 pm
Seafood under Trump, and what may come
--
Nov. 2, 14:20 pm
A little look back at a tumultuous first term
IntraFish has done plenty of coverage of the Trump Administration's impact on the seafood sector.
You can scroll through our archive to track all our coverage of key events of his first term that impacted the industry, or take a read of these hand-picked pieces:
Commentaries: Our takes on Trump's policy moves
Trade policy: Upending seafood's flow
Domestic policy: How the US seafood industry fared
Politics and personalities: Fights picked, insults ( and apparently tuna) hurled
Want to stay in the know? Sign up for one of our newsletters.