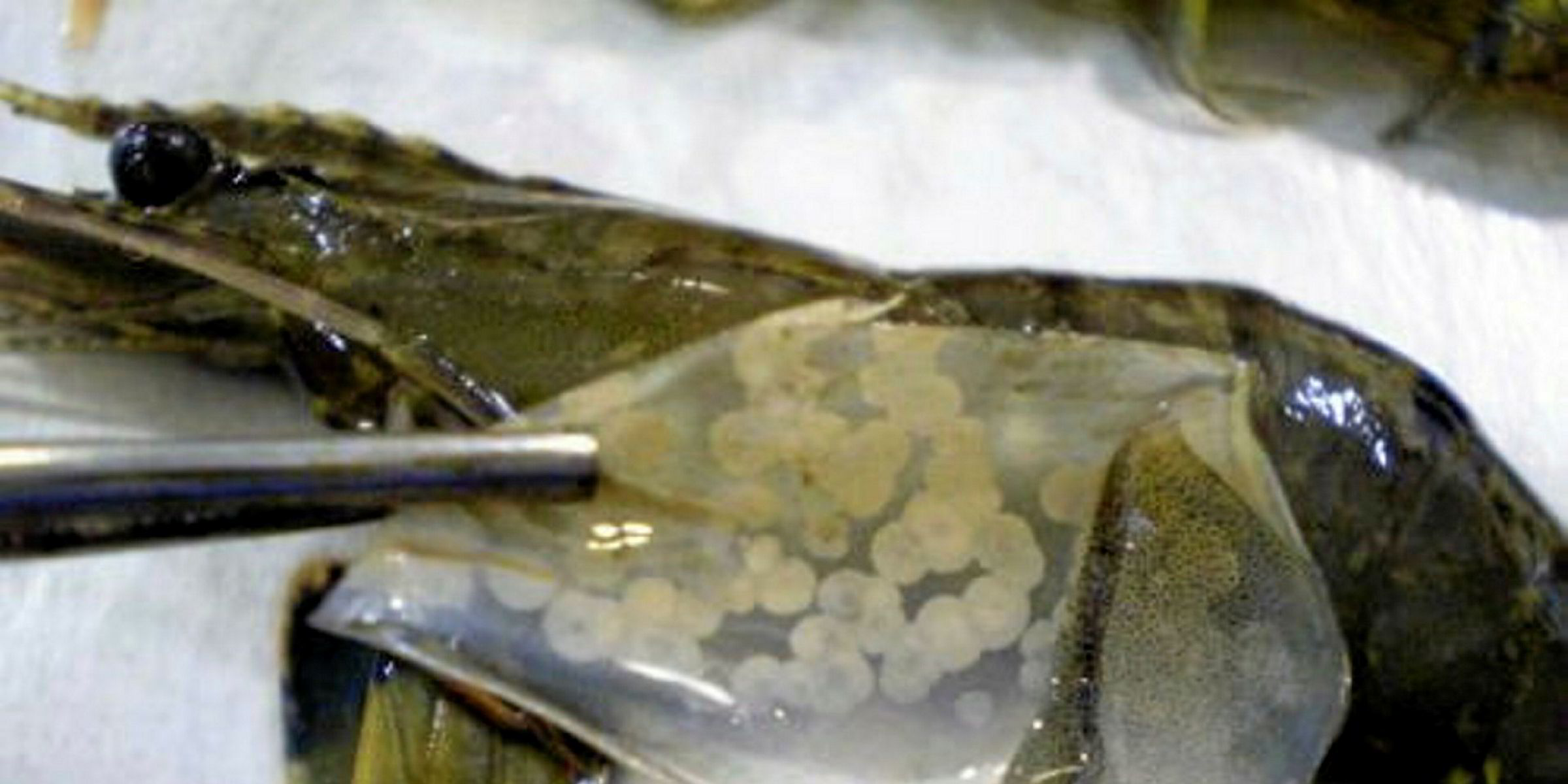 Whitespot found on an Australian farmed shrimp.
Photo: Queensland Department of Agriculture & Fisheries.
Do you know the true cost of aquaculture diseases?
At least $45 billion was lost to shrimp diseases alone over the past decade, but a lack of information has led to inefficiencies in disease management across the entire aquaculture industry, expert tells delegates at Biomin World Nutrition Forum.